One-on-one with CenturyLink's Diana Gowen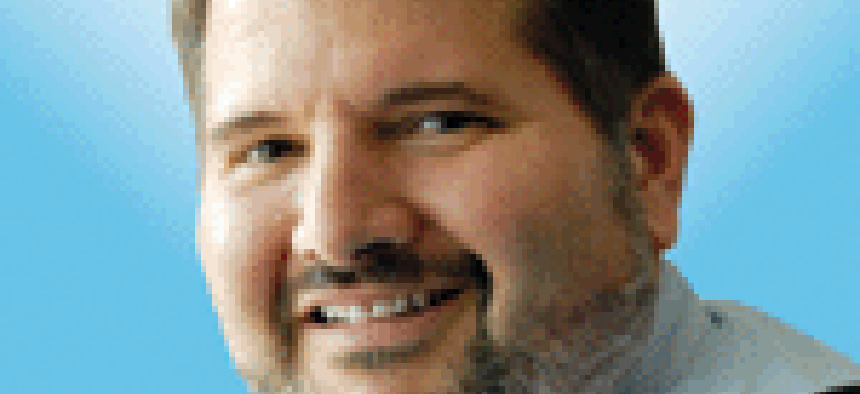 July 4th was a personal Independence Day for Diana Gowen as she started her retirement after a 30-plus year career in government contracting.
The now former senior vice president and general manager of CenturyLink's public sector business has chased and won some of the biggest telecommunications contracts in the government market including FTS 2001, Networx Universal and Enterprise, and the Defense Research and Engineering Network. She's also worked for some of the largest telecom companies as well, including MCI and AT&T.
Diana Gowen, CenturyLinkC
I had a chance to talk with Gowen on her next-to-last day at CenturyLink, and she made no bones about this being the right time to retire, even though she felt she could do the job for another 10 years.
She has one grandchild headed to college in the fall along with two younger grandchildren and a fourth one on the way. And they all want to spend a summer at the beach with their grandmother.
"It's time for old granny to get herself in gear," she said.
We talked about the changes she's seen in the market, what's she's most proud of and what challenges her yet-to-be-named successor will face.
Washington Technology: So why is now the right time to retire, besides the demands of grandchildren?
Gowen: I was really ready to hang up the shield two years ago, but we had just won DREN [the Defense Research and Engineering Network] and Social Security [a large Networx task order for managed data networking services], and I felt I needed to see those two things through implementation.
DREN, we completed in late June, and SSA, we aren't done, but we will be by the end of the government fiscal year, and it's on the right path. The customer is happy.
Plus, 60-plus hours a week gets old after a while.
I also want to take a serious look at a business with tutoring and math. I think that math and science are great weaknesses in this country.
I haven't figured it out yet, but with time I will.
I'll also do some consulting but not as a job.
WT: When you look at what your successors will face, what do you think the biggest challenges will be?
Gowen: We are in an environment of change, and the change is happening at many levels.
Traditional telecom providers are making a pivot to cyber, managed services and the cloud.
But you don't want to forget your big base in traditional telecom. NS 2020 [the follow on the Networx] is coming, and you have to maintain those relationships with those buyers. But at the same time, you have to pivot to very different relationships with different buyers.
That's a big challenge.
Plus NS 2020 isn't going to be uncontested by some non-traditional players. I expect the Googles and the Microsofts to be in there trying to win some of that business as well, so that's another challenge.
You also have to get the corporation, which traditionally thinks that the competition is other telecom companies [Verizon, AT&T and Level-3, all incumbents on Networx], to understand that the playing field is very different this time.
WT: I remember when Networx was being developed, a lot of people said we'd see systems integrators bidding, but we didn't. Why will it be different this time?
Gowen: This time around, the General Services Administration is saying they want lots of competition. But while they say that, you look at the RFIs and the list of services, and it is pretty traditional telecom stuff.
So you scratch your head and say, OK, you [GSA] want a system integrator to be a broker of these services, but the requirements for depth and breadth box them out of the deal.
I think there will be a lot of changes between now and when NS 2020 is a real RFP, so we'll see.
The challenge is maintaining the business relationships that have gotten the base of business to where it is and making the pivot to hosting, the cloud, managed services and cybersecurity. That's what will be the key to success in the future.
WT: So what advice would you give your successor as the company makes this pivot?
Gowen: We are making the pivot now. But the biggest challenge will be the internal challenge. How do you remove the obstacles so your sales force, program managers and sales engineers can be successful?
That's internal management. Anyone who comes in will have the government and industry relationships, so the challenge will be internal. Who do you go to get things done? Who are the relationships internally that you need to cultivate?
There's a learning curve, and that's always the bigger challenge.
WT: When you look back at your career, what are you most proud of?
Gowen: I've had a long career, so there is a lot of history there. But foremost in my mind is that I got to work with some of the earliest pieces of the internet and helped make that a business reality.
I was part of NSFnet, and that was just a government research intranet and internet, but at MCI, we made that into a product and got the corporation to support that product. That's something I'm very proud of.
At CenturyLink, we are leading the pack in doing cybersecurity for the government. We are one of two dotcom Enhanced Cybersecurity Services providers. [ECS is a Homeland Security Department program for sharing information among owners of critical infrastructure. CenturyLink works 16 critical infrastructure sectors.]
We are entrepreneurial and creative. I'm very proud of that.
Winning Networx was huge. A lot of folks said we weren't going to win a seat at the table with Networx Universal, but we did. I'm very proud of that.
WT: How did you get the company in position to do that? Was it infrastructure investments? New hires?
Gowen: It was getting the commitment of the CEO and chief operating officer of Qwest at the time and getting the funding. [Qwest was later acquired by CenturyLink.]
WT: It sounds like you were as much an internal salesperson as you were external.
Gowen: That's a big piece of the job. When I came on board, the Networx RFP was already out, but there was no corporate commitment to go after it the way we needed to.
There was a team at Qwest that had been working on it, but they had only made the presentation at the VP level.
Then the guy that ran all of channel sales left, so I was lucky that I was new and my boss was new, so we went together to the CEO and pressed for what we needed.
When we were acquired by CenturyLink, we had to do the same thing and get the commitment again to continue to make progress in cybersecurity.
WT: What's been the biggest surprise?
Gowen: The trend that surprised me and everyone in the industry is the emergence of Google in the telecom space and Amazon in the data center space.
While they didn't come out of nowhere, those non-traditional players were much more powerful when they emerged than people thought they would be.
Globally, we are one of the biggest data center providers out there, and Amazon is a huge competitor. But I think if you asked five or six years ago, I don't think we would have seen them as the powerhouse they are today.
WT: Obviously, you've loved your career. Why?
Gowen: The challenges and puzzles that we have to solve make a difference in the world. Some will say that's motherhood and apple pie, and it is, but this isn't a job or a career as much as it is a vocation.
You have to want to solve those puzzles the government has. You have to enjoy those challenges and the challenges are tremendous.
When you win something like DREN and you know the science that can happen across that infrastructure, and you are part of that. Or, when you are running command and control networks, it is important and critical, and you feel proud of your success.
It's a very different environment than you'll find in corporate America.
That's why I've done this. I could probably do it for another 10 years, but those grandkids want to spend time with me.