DOD policies killing innovation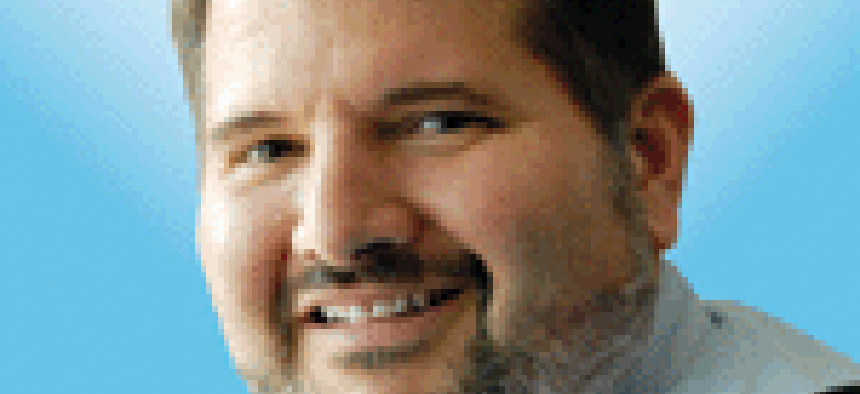 The Defense Business Board has released a set of recommendations to help DOD revamp its antiquated acquisition practices that are stifling innovation.
The Defense Business Board has released a set of recommendations for the Defense Department to revamp its acquisition processes and bring more innovation to DOD.
An overarching theme of the recommendations that sticks out to me is for DOD to focus more on outcomes than on process, an antiquated process as they call it.
The board is a DOD-sponsored group of business and other private-sector leaders that give advice and feedback to the secretary of defense and other DOD officials. It is a sister organization to groups such as the Defense Science Board and the Defense Policy Board.
This latest report, called Innovation: Attracting and Retaining the Best of the Private Sector, was based on interviews of current and former Defense Department officials, executives from companies both inside and outside of the defense industrial base as well as financial market experts and others. The members of the board that put the report together were led by David Langstaff, former CEO of TASC.
The findings describe a marketplace with many barriers to entry, including the acquisition process based on FAR Part 15. It was described as slow, inflexible and not accommodating for commercial operations or investment models.
But DOD doesn't need new authorities to change its practices. It can increase its use of FAR Part 12, the acquisition of commercial items. The CIA's In-Q-Tel also is a non-FAR based contracting method that DOD could adopt.
The report also described the defense market as a closed market, which discourages innovation; however, many established defense contractors benefit from the closed system because it keeps commercial competitors out and it locks in high-priced customer buying habits.
But this approach has unintended consequences, which the report reviews. These include the use of lowest price technically acceptable contract, which drives down research and development, talent development, salaries and experienced personnel.
The use of large IDIQ contracts also adds costs, creates employee uncertainty and represents a new barrier to entry.
The emphasis on low-cost has led to an imbalance between contracting and program offices, with program offices often playing a secondary role in contract decisions.
The government's focus on profits also is eroding industry's willingness to invest.
The report also criticized DOD for its lack of understanding of what profit is. Too often, the government is trying to drive down profits. Instead, they should focus on the total price they pay for the value received.
Some of the ramifications of DOD's practices are that commercial companies are shying away from defense work. Investment capital is moving away, as well. Many companies are in survival mode.
And perhaps most worrisome [my words, not theirs] is that talent is exiting the defense market because the competition for talent is with non-DOD markets such as Silicon Valley and Wall Street.
In the board's recommendations, there are four overarching objectives:
Focus on desired outputs rather than antiquated process
Rebalance roles of program and contracting offices; retrain for better decision-making
Address unintended consequences
Open up a largely-closed, vertically-integrated system
The board's eight recommendations are:
Establish FAR Part 12 as default procurement method for non-platform acquisitions
Require adoption of modular approach to new mission-essential platforms
Rebalance policies on intellectual property
Remedy unintended consequences of budget reduction actions
Provide clear and consistent senior-level messaging of DOD goals and policies
Systemize and mandate DOD workforce education as condition for promotion
Simplify DOD internal processes and policies: ensure consistent long-term leadership
Re-examine industry structure and incentives from standpoint of future DOD needs
While the report is focused on what the Defense Department needs to do, I think there is also an opportunity for contractors to help push this along.
Getting in front of your customers and talking about these recommendations and tying them to your customer's mission and how to meet that mission might help you stand out from competitors as well as bring more efficiency to the process.
As the report says, there is no new authority needed to make these changes, so there is no reason not to talk to your customers about them.