CMS quietly makes $7B contract award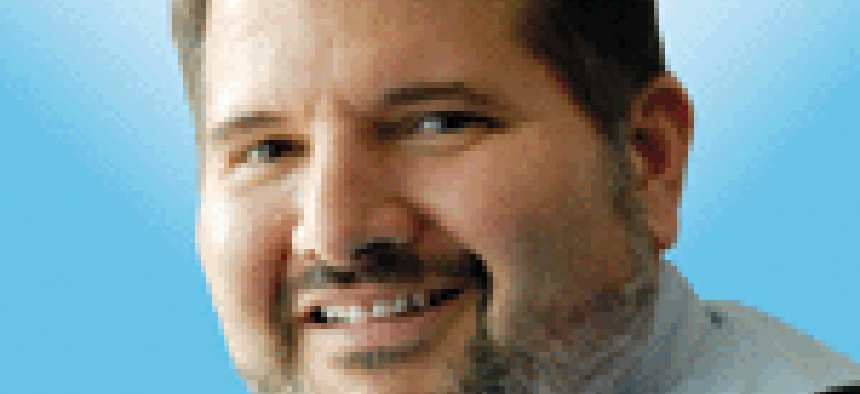 The Centers for Medicaid and Medicare have been making awards under its $7 billion RMADA contract for research and analytics work, so far only one company has gone public as a winner. CMS hasn't made its own announcement yet. Why nada on RMADA?
This must be the quietest $7 billion contract award on record.
Yesterday morning (July 10) I get the standard emailed press release. Abt Associates announcing that they are a winner of a $7 billion task order contract from the Centers for Medicare and Medicaid Services for its massive Research Management Assessment Design and Analysis IDIQ.
---
UPDATE: CMS names 15 winners of $7 billion RMADA contract.
---
The contract name nicely breaks down into the acronym RMADA, which is a good one by government standards but falls short of my favorite contract name, the Star Wars inspired R2G3 contract.
Abt Associates never tried to make themselves sound like the sole winner, so I knew immediately there had to be others.
Generally, a company's announcement lags the agency announcement of winners by weeks if not months, so I turned to FBO.gov – nothing there about RMADA awards.
I contacted CMS' media folks and kicked off a waiting game. When they finally got back to more this morning, it was a polite note saying that they were trying to track down the information for me. I'm still waiting and they've told me they are still trying.
I went to Deltek's database and they have it listed as in source selection. I did online news searches and found no recent mentions of the contract.
A Deltek analyst told me they were also hearing rumblings from other vendors but couldn't confirm anything.
This is all very surprising to me and not just because of the $7 billion ceiling on this contract but that it deals with the Affordable Care Act. Something like this usually has a higher profile. Heck, at least some sort of profile.
CMS will use the contract to develop and test research and payment and service delivery models that can reduce expenditures for Medicare, Medicaid, the Children's Health Insurance Program (or CHIP) and uninsured beneficiaries. CMS wants to lower costs but not reduce the quality of care but maintain or improve it.
So this is bid data, analytics, modeling and simulation, data collection, surveys and other research. The problems will be tough and challenging and should have an impact.
Abt's team includes:
Axiom Corp.
Balit Health Purchasing
Center for Health Design
IBM
Kairos Consulting
KNG Health Consulting
L&M Policy Research
MacColl Center
Milliman, Professional and Scientific Associates
Stratis Health
Wisconsin Collaborative for Healthcare Quality
Xerox State Healthcare
That's a team with some depth.
"The RMADA contract provides Abt Associates with a unique opportunity to partner with CMS to evaluate and test new payment and service delivery models in an effort to improve Americans' health," said Abt executive Terry Moore, in a statement. He leads Abt's health policy practice and will serve as the RMADA project director.
Some of the activities under the contract that Abt describes in its announcement include rapid cycle program evaluations, designing models/demonstrations, conducting surveys, and analyzing a diverse array of administrative data from multiple sources.
Abt has a 25-year history of working with CMS on a variety of topic.
This is a very good win for them. And they are the first out of the gate with this huge contract, which is still a mystery to me.
The agency has been very quiet. One possibility is that they might be gun shy about anything that gets close to HealthCare.gov and the troubles there.
Another possibility is that they haven't finished telling all the winners. But that's a tough one to swallow for me.
But there you have it. That's everything I know. If you learn something, please share. You know I will.