Jimenez, SBA end debarment proceedings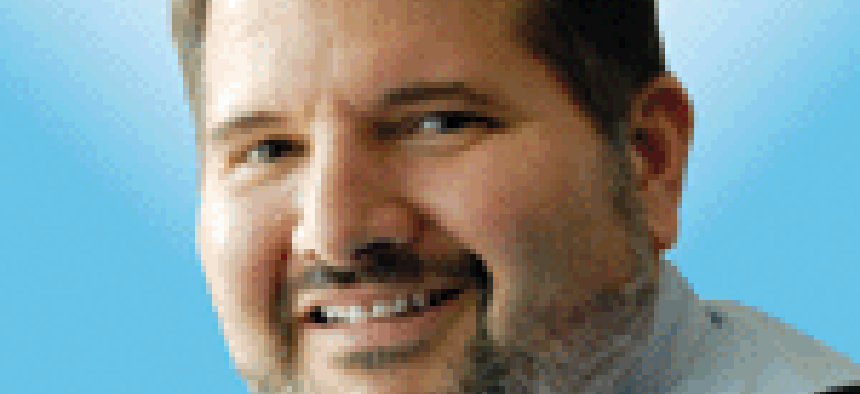 Tony Jimenez, the founder of MicroTech, has reached an agreement with SBA that ends debarment proceedings against him and clears the way for his return as CEO of his company.
The dark cloud is finally starting to lift from over Tony Jimenez and his company, MicroTech.
Jimenez has signed an agreement with the Small Business Administration that lifts the notice of proposed debarment against him and clears the way for him to return to work as the CEO of the company he founded.
SBA and MicroTech, the company, reached an agreement in January that ended the debarment procedures against the firm, but negotiations were continuing with Jimenez.
Since January, Jimenez has not been allowed to participate in day-to-day operations of the company.
MicroTech and SBA were set on a collision course after a series of Washington Post stories in November accused the company of misrepresenting itself to win small business contracts.
SBA proposed a debarment of the company on Dec. 20 – which effectively stopped it from bidding on new business – while it investigated the Post allegations. (I questioned this process in earlier blogs because it lacks due process.)
While the Post outlined a variety of allegations, SBA's investigation zeroed in on MicroTech's application to become part of the 8(a) small business program back in 2005. There were some inaccuracies in that application in how MicroTech's relationship with two other companies was described.
The companies shared investors, which is apparently what bothered SBA.
Repeatedly in the agreement between MicroTech and SBA, MicroTech is quoted as affirming that its connection with those two companies didn't run afoul of any SBA regulations. And SBA seems to agree.
With the agreement signed this week, SBA says it is satisfied that Jimenez's "future dealings with the Government, if any, will be conducted responsibly" if Jimenez meets certain requirements.
One requirement is that Jimenez sign MicroTech's code of ethics.
In a second requirement, Jimenez agrees to participate in contracts compliance training as directed by the company and according to a schedule the company will provide to SBA.
Jimenez also has voluntarily agreed that he cannot resume the CEO position until May 18, but he can meet with bankers and financial institutions and meet with distributors and manufacturing partners.
The agreement also includes other requirements such as Jimenez's cooperation with SBA going forward.
In a phone call, Jimenez sounded relieved and said that his top priority is rebuilding his company, and he has his work cut out for him. While he didn't talk revenue, MicroTech has lost more than 100 people because of lost business opportunities. The company now has 190 employees.
"This impacted my business, my reputation and the reputation of my company," he said. "But the people who know us and trust us still see us as a responsible company."
He can point to two recent contract wins as being proof – the Air Force NetCents 2 contract for network operations and infrastructure and the GSA OASIS contract for professional services.
"Those are desirable contracts," he said, and show that government customers trust MicroTech.
He's also quick to point out that none of the allegations against MicroTech involved accusations that it did poor quality work.
"We have dozens of repeat customers," he said. "No one said we were a poor performer."