Year-end deals set stage for 2014 changes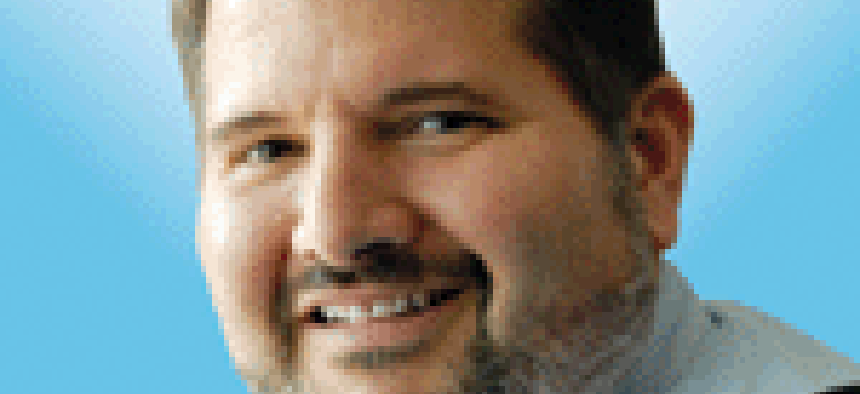 Change will be the watch word for the next year and the recent flurry of mergers and acquisitions, including Rockwell Collins $1.4 billion deal for ARINC, point the way forward as companies look for ways to solidify their positioning and expand their footprint in a highly competitive market.
2013 looks like it is going to finish off with another high profile merger and acquisition as companies look to strengthen their positions in the government market going forward.
The latest, Rockwell Collins $1.4 billion acquisition of ARINC, is probably the biggest deal by dollar value for 2013.
The closing comes on the heels of the CACI International's November acquisition of Six3 Systems Inc. for $820 million, Engility's acquisition of Dynamics Research Corp. for $120 million and Alcatel-Lucent's spin-off of its LGS Innovations business for $200 million. Both the DRC and LGS deals were announced right before Christmas.
Though the deals vary in size and market niches, there are common threads that are worth exploring.
For the buyers, the acquisitions are opportunities to expand into adjacent markets and customers and create platforms for future acquisitions, particularly the LGS acquisition by a pair of private equity groups.
For the sellers, it's about growth but also survival.
The market is undergoing tremendous change and that change will accelerate in 2014, especially now that we have some budget visibility in place.
But change in this market, doesn't mean easy growth. Far from it. Companies are facing hard choices about what business they want to be in and how to succeed.
While all of these deals were in the works before the Republicans and Democrats worked their budget compromise, the drivers will not change and the pressure for companies to make changes will only increase.
In the case of ARINC, the company was owned by the Carlyle Group, a very successful private equity group. They have been shopping ARINC for some time and last year sold a chunk to Booz Allen Hamilton, another company they hold a major stake in.
But for Carlyle, it was obvious that keeping ARINC longer would not appreciably increase returns.
And Rockwell Collins was a motivated buyer, seeing an opportunity to enrich its information management solutions around aircraft and related ground systems. The company can move into markets for airport information systems and broader transportation and security segments.
For Six3 and CACI, it's a similar story. Six3 likely would have been fine as an independent company, but the competitive pressures would have been great as its work in cyber, intelligence and intelligence operations are among the most desirable market segments.
And again, you had a motivated buyer in CACI, which wanted to strengthen its position in those markets and pull in higher margin work thanks to Six3's combination of services and products.
From what many executives are telling me, the combination of services and products are going to be critical for success going forward.
Intellectual property combined with a services offering are a real differentiator in today's market.
From the customer's point of view, it brings innovation at a lower cost. From the company and investor's point of view it brings relatively higher margins.
That was the big motivator for the buyers of LGS – Madison Dearborn Partners and CoVant.
LGS, sold off by its parent Alcatel-Lucent as its repositions itself, could really be ready to blossom freed from many of the restrictions on it as a subsidiary of a foreign-owned company.
When I talked to LGS CEO Kevin Kelly the day the deal was announced, his enthusiasm was obvious. There will be more U.S. and foreign business opportunities it will be able to pursue in secure networking, satellite communications and optical routers.
And the expectation is that Madison Dearborn and CoVant will use the company as a platform for more acquisitions.
The acquisition hasn't closed yet, but I wouldn't be surprised if LGS is involved in another deal in the first six to 10 months under its new leadership.
Merger and acquisition activity will increase in 2014, that's easy to see. Harder to see is who is going to be on the buying side or the selling side, particularly when looking at the small and midsize companies.
I think we might see a change over among private equity groups because the kind of returns they expected five years ago aren't materializing today. That will force some to rethink their positions.
I don't expect private equity to abandon the market. Instead we'll just see some leave disappointed while others remain or enter because they see an opportunity.
Strategic buyers might have the upper hand because they'll be willing to pay more. Size and economies of scale matter again, particularly if you are in the purer services segment of the market.
Consolidation of these companies will drive down costs and address the overcapacity among these companies.
One of the reasons I like tracking M&A is that it's a great indicator of where the money is flowing and where the market is headed, and for that reason and others, 2014 could be a watershed year.
Much like the late 1990s, the foundation could be laid next year for what the market is going to look like for the next decade or more.