SBA slaps MicroTech with proposed debarrment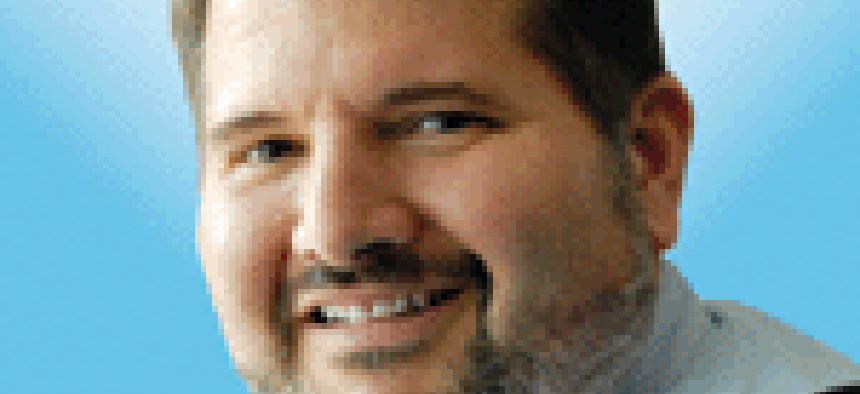 SBA is investigating MicroTech after a series of Washington Post stories accused the company of misrepresenting itself as a small business. The investigation effectively shuts down MicroTech's ability to pursue new awards or recompetes, or even subcontracting work.
Tony Jimenez and MicroTech got the proverbial lump of coal for Christmas from the Small Business Administration, which has slapped the company with a notice of proposed debarment.
The company received the notice on Dec. 20, but company officials said they had no idea it was coming. Company founder and CEO Tony Jimenez wasn't available for comment.
MicroTech's corporate attorney Kristopher Parker said the company is limited in how much it can comment on the proceedings and that they are working with SBA to resolve the issue and prevent job loses.
While no finding of wrongdoing has been made, the notice of proposed debarment shuts down MicroTech's ability to win new business, get contracts renewed or receive task orders. It also restricts MicroTech's ability to pursue business as a subcontractor for work over $30,000, unless it is for commercially available items.
Parker said via email that the restriction on MicroTech's ability to win business will have "significant damage to our people, our customers and our company."
MicroTech found itself in SBA's crosshairs after a series of articles were published in November in the Washington Post that looked at MicroTech and its small-business contracts.
I wrote a couple blogs that criticized the Post coverage because the stories seemed to paint Jimenez and MicroTech as corrupt because they had been successful using small-business contracts as a path toward growth.
The long, page-one stories offered little substantive examples of what MicroTech allegedly did wrong, in my opinion, except for one contract with Veterans Affairs that the Post said that Jiminez and MicroTech misrepresented itself as small.
But Jimenez told me he had never seen the documents that the Post claimed as evidence and that MicroTech won the VA work in a full-and-open competition. VA on its own decided to count the work toward its small-business goals, a decision MicroTech played no role in.
Nothing in the SBA decision to effectively suspend MicroTech has changed my mind that Jimenez and MicroTech were treated unfairly by the Post.
The one-two punch of a high-profile Washington Post story followed by SBA action is very reminiscent of what happened to GTSI in 2010. The Post ran a story accusing GTSI of using small businesses as fronts to funnel money and work its way.
The Post stories were quickly followed by SBA's decision to suspend the company. The suspension was lifted after 20 days but with certain conditions.
GTSI's CEO at the time, Scott Friedlander, was forced to resign and the company had to hire an auditor who would report to SBA.
Both GTSI and MicroTech received no warning that SBA was going to take action against them. The agency made no effort to get MicroTech's or GTSI's side of the story before taking action.
That's perplexing to me, especially when you consider the impact on people's lives and families such an action can have. The kind of restrictions SBA has put on MicroTech is the kind of thing that can slam a company into bankruptcy or at the least, make them cut staff to survive.
It doesn't make much sense to me why SBA doesn't investigate a company and give it a chance to defend itself or take some sort of corrective action before shutting it down.
Don't get me wrong. I'm all for ferreting out corruption and bad actors in the market. But shouldn't there be due process? Why run the risk of destroying a company, especially when there is a chance that the company will be cleared?
GTSI saw its revenue drop nearly 50 percent following the SBA action against it.
That's the kind of devastation MicroTech is looking at and you don't weather that kind of financial hit without taking drastic actions to survive.
I have no idea what MicroTech will do to resolve its situation, but SBA is swinging a big hammer at the company and even if it is a swing and miss, the company is going to suffer damage to its business and its reputation.