Is there a downside to Deltek's Centurion acquisition?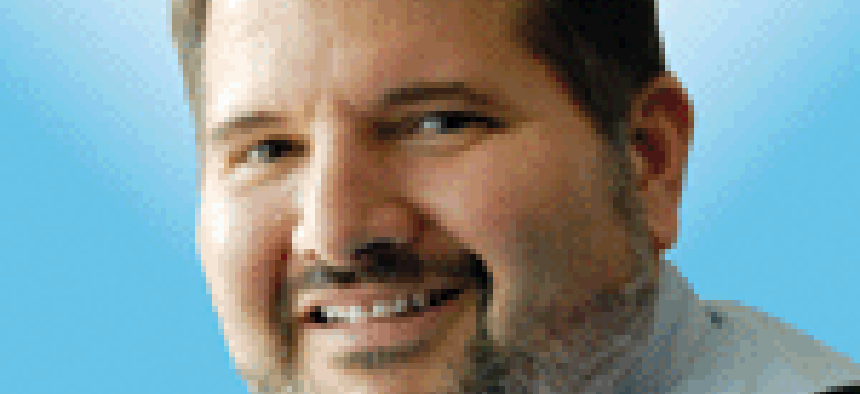 Deltek's acquisition of Centurion Research Solutions makes plenty of sense, but the consolidation of market research firms should be a reminder for companies to develop multiple sources of information about what is going on in the market.
When Deltek bought Centurion Research Solutions last month, it was generally greeted as a positive by most people, including me.
It fit well with the company's strategy to build on its base and expand its offerings to its customers. They picked up on an interesting analytics ability in Centurion's Opportunity Assessment Now tool for helping companies decide whether to pursue a contractor.
Deltek CEO Mike Corkery was clear that this wasn't about taking out a competitor. That's likely just a bonus.
With the purchase of Centurion, Deltek has now acquired all the major market research firms in the government market. They started with Input in 2010, followed by FedSources in 2011.
It was on this roll up of the major market research firms that a friend in the market wrote to me and expressed a concern and a warning that I think is worth thinking about.
He compared the Centurion acquisition to the concept of technology obsolescence in procurement:
When contractors essentially bid the same system architecture or technology platforms to the government, because of a variety of reasons, the government receives much less innovation in the submitted proposals, which creates less price competition.

The concept being that if the bidders propose similar technology, design and implementation, pricing by definition will be remarkably similar. Each bidder's proposal should be unique and offer an approach based upon truly independent technical and business analyses. When technology obsolescence occurs in procurements, it is neither in the government's nor the taxpayer's best interests.
A similar danger exists with market research data. My friend continued:
When you have one primary source of customer and competitive information, that is, one view of a procurement opportunity, we have 'market obsolescence.' Companies that subscribe to the same source of market information will have a common customer perspective and perceive common hot buttons. Having a common view of the customer's priorities will dampen innovation and in turn create similar pricing models.
It reminds me a lot of the concept that if you want to be well-informed about current events, you need to read multiple news sources. Obviously, I want you to read Washington Technology, but I can't tell you how many times I read stories on similar topics in other publications and slap my forehead with a "D'oh, I wish I had thought of that."
This isn't to say that I think Deltek's acquisition is a bad idea or bad for the market, but I think my friend has a point that relying too much on a single source of information can be a risky proposition.
In other words, Deltek's market information should be one source among many. But the risk for contractors and customers is that many companies have reduced their investment in marketing, including market research, in recent years. They have become dependent on too few sources of market information, which limits their perspective on the market and the solutions they can deliver to customers.
Of course, there are other smaller providers of market research such as Govini and GovTribe, and it is also important to remember that much of the data used by market research firms is public information, so anyone can access it.
The best strategy is that, regardless of your source of research, you need to combine that with your own leg work. And that leg work has to include direct contact with your customer.
So, subscribe to a market research service, do your own in-house research and analysis and always talk to your customer; then, you need to compare and contrast what you are learning from these different sources and synthesize your own view on the market.
A unique view of the market, backed by data and research, is a key to differentiation.
But relying on a single source is the quickest way to developing a generic, vanilla view and generic, vanilla solutions for your customer, and in today's market, that's the quickest route to failure.