Shutdown's pain on its way for contractors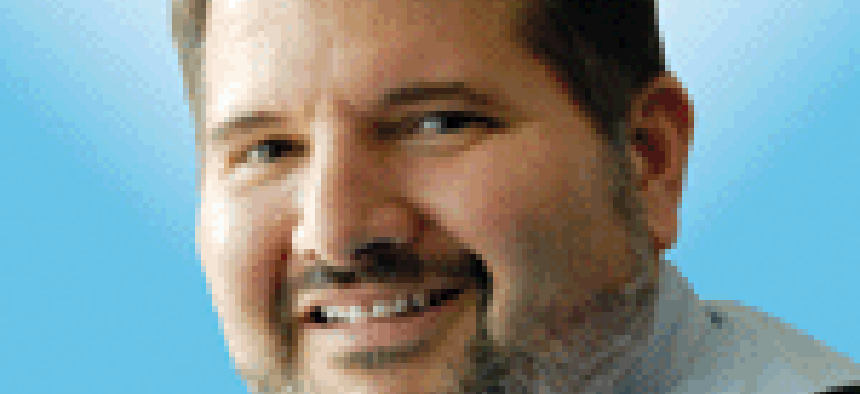 As the government shutdown stretches from days to a week, and possibly beyond, the impact will only get greater and greater for contractors.
My informal survey of government contractors and the impact of the shutdown is showing that so far, few employees of government contractors have been furloughed.
One company told me that they have been preparing for the shutdown, and have been able to shift work and workers to contracts that aren't affected by the shutdown.
Another said that the affected employees account for less than 5 percent of the company's workforce. With that number, they also have been able to shift people to other projects that are continuing during the shutdown.
Many large companies also have the advantage of significant cash reserves and can continue to pay employees even if their work can't be billed to a contract.
Another strategy is allowing affected employees to take paid time off.
But all of these are temporary measures. If the shutdown lingers, it will get harder and harder for companies to make those kinds of moves to protect employees.
Stan Soloway, president of the Professional Services Council and a Washington Technology columnist, shared a very scary thought with me: "Depending on the length of the shutdown, it won't take long for some companies to have lost revenue equal to or greater than their entire annual profit."
That means that even after the shutdown ends, the impact will continue to be felt. The kind of hit Soloway describes will mean less of an ability to invest in people, research and development and the like.
Others, Soloway reminded me, have bank commitments they have to meet.
The shutdown also could have an impact on revenue streams even after it ends because so many contracting officers and others needed to approve payments aren't working. In essence, the feeder system for approved invoices will stall.
Soloway related one story of a company with a manufacturing facility that may have to close the facility – not because of funding issues, but because government quality assurance representatives from the Defense Contract Management Agency are furloughed, so they aren't present as required.
Another challenge that contractors are facing is that agencies are inconsistently applying the Office of Management and Budget's guidance.
Some agencies are shutting down contractor activities even if they are funded, performed off site and don't need government monitoring, contrary to OBM guidance, Soloway said.
There seems to be a belief at some agencies that if government employees are furloughed, contractor employees should be furloughed, as well. "Some of this is driven by a sense of parity," Soloway said.
Soloway sympathized with that view, but said it raises legal issues, and "of course, the question of why add layers of bad to bad."
Bad to bad seems to be all that we are getting these days.