Deltek CEO Mike Corkery makes his mark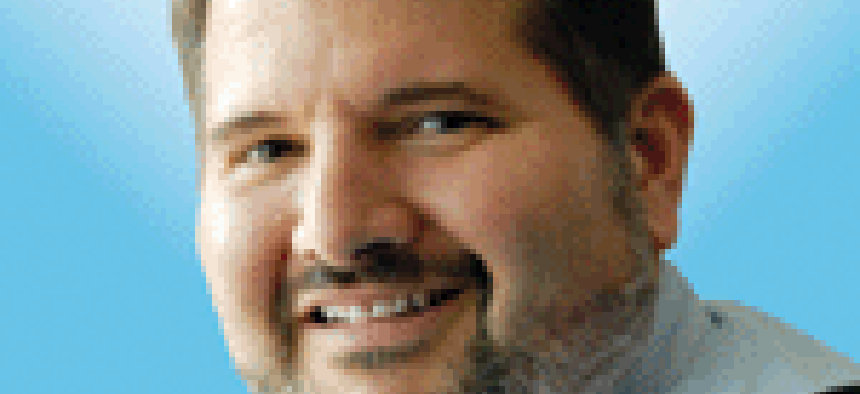 Mike Corkery has led Deltek for nearly a year, and in that time, it has captured a broader set of customers and expanded its reach into new markets. What's his vision for Deltek 3.0?
Mike Corkery likes to talk about how Deltek's strategy hasn't changed in the year he has been leading the company.
His predecessor, Kevin Parker, was the previous CEO, under whom Corkery served as chief financial officer. Parker set the company on the path it is currently on, and Corkery is merely continuing to lead the company in that direction -- or at least, That's how Corkery likes to say it.
But I talked to him at Deltek's recent Insights event, their annual user conference, and I think he sells himself a little short, especially when you look at the success they've had in the past year as they have expanded into new customer segments as well as expanded their reach in traditional markets.
The company is coming off back-to-back best years in the government contracting market.
"It is a difficult market," Corkery said of the business conditions contractors face today. "More risk is being pushed to contractors. There are more fixed price contracts and more low costs contracts. You have to run your business better."
The need for better intelligence and insight into how a business is functioning feeds into Deltek's strengths, he said. "Some of the trends in the market demonstrate the need for what we deliver."
On the professional services side of Deltek's business, the company is striking out into new market, winning clients among law firms and accounting firms, as well as its traditional construction and engineering customers.
The focus here is to reach out to any business or industry that is project-oriented. "You won't see us moving into retail or high-volume manufacturing," he said.
Project-oriented businesses need enterprise-resource planning software that is specifically designed for managing projects, Corkery said.
"The world is waking up and understanding that project-oriented businesses need something that specifically addresses their needs, and it isn't generic," he said.
That message is resonating, as the company recently won a large implementation with a French company in a head-to-head competition with SAP, he said.
With over $1 million, the project is with a company with over 20,000 employees. Deltek has not disclosed the name of the company yet.
The focus on project-oriented businesses is interesting, particularly as Deltek pushes into new areas such as law firms, accounting firms and consulting firms, which have traditionally been based on an hourly rate structure.
And moving toward a project-focus view of their business is giving these kinds of companies new insights into efficiencies and cost savings that they couldn't get before, Corkery said.
In its annual project excellence awards, Deltek honored the Norwegian law firm Schjødt, which transitioned from generic ERP to Deltek's Maconomy that helped it improve its profit margins and revenue. It was the winner of the Best Innovation Award.
Deltek also sees growth opportunities with companies that are specialty manufacturers, such as Orbital Sciences, which builds satellites. Each satellite is its own project, Corkery said.
The benefit of this push for the government part of their business is that Corkery views the government market as a horizontal market, not vertical.
"There is a government equivalent in each of those areas: consulting, health care, oil and gas, non-governmental organizations that receive grants," he said. "All of those have government compliance and management issues."
To keep this momentum going, the company will continue to build out is cloud offerings, making more of its products available in this format. This has allowed Deltek to capture more small business clients that otherwise might not be able to afford its products, Corkery said.
The company also will continue to make niche acquisitions that will either help it move into new markets or fill in gaps in its product line.
Corkery described 2013 as an inflection point for Deltek, and is now moving into Deltek 3.0. Deltek 1.0 was its traditional back office accounting products. Deltek 2.0 was its move to more of a lifecycle, end-to-end approach to project-oriented work, which included its acquisition of Input and FedSources, two market research firms.
With Deltek 3.0, the goal is to be the gold-standard for project-focused businesses.
"We are going to continue to innovate and earn your trust and confidence and be your partner of choice," Corkery told the gathering of Deltek enthusiasts.
And while he might disagree, Corkery's fingerprints are all over the vision of Deltek 3.0.