Winners, teams announced for Eagle 2 small biz contracts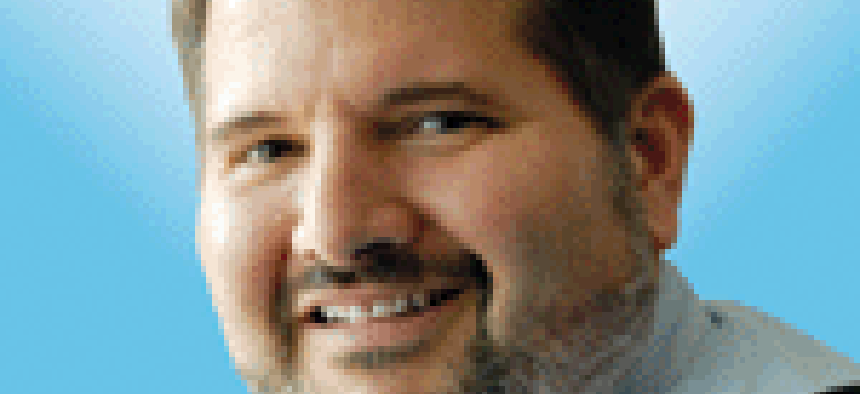 Another round of winners and teammates are announced for the $22 billion DHS Eagle II. This time, it's 14 small businesses who have earned the right to compete for IT work.
We reported a couple weeks ago that the Homeland Security Department was about to announce the winners of another group of small business contracts for its $22 billion Eagle II contract.
It took a little longer than expected, but the list of winners is officially out. We published the primes on Aug. 27, but we did not have their teammates; now, we do.
The 14 winners are small businesses in functional category 1, which covers service delivery such as systems integration, software design and development, operations and maintenance.
The primes and teammates are:
Acuity Inc. (contract number HSHQDC-13-D-E2056). Teammates: Advanced Software Systems Inc., Edgesource Corp. and Occam Solutions Inc.
ViaTech Systems Inc. (HSHQDC-13-D-E2057). Teammates: S4 Inc., Trusted Mission Solutions Inc. and Ursa Navigation Solutions.
Dev Technology Group Inc. (HSHQDC-13-D-E2058). Teammates: Advanced C4 Solutions Inc. Computer World Services Corp., Definitive Logic and Wexler Technical Solutions Inc.
Citizant Inc. (HSHQDC-13-D-E2059) Teammates: Federated IT, Indigo IT LLC, Knightpoint Systems and Ross Technologies Inc.
Tangible Software Inc. (HSHQDC-13-D-E2061). Teammates: ANASEC Consulting, OG Systems SAVA Workforce Solutions LLC and Secure Force LLC.
BlueWater Technology Solutions Inc. (HSHQDC-13-D-E2062) Teammates: AOC Connect and Intrinsyx
Applied Computing Technologies Inc. (HSHQDC-13-D-E2063). Teammates: Ace Info Solutions Inc., Optimal Solutions and Technology, Ventera Corp. and NikSoft Systems Corp.
DKW Communications Inc. (HSHQDC-13-D-E2064). No teammates listed.
Global InfoTek Inc. (HSHQDC-13-D-E2065) Teammates: Cascades Technologies Inc., SBI Technologies Corp. Greystones Group, and PTS Data Center Solutions.
360 IT Integrated Solutions (HSHQDC-13-D-E2066). Teammates: Centuria Corp.
SaiTech Inc. (HSHQDC-13-D-E2067). No teammates listed.
Pyramid Systems Inc. (HSHQDC-13-D-E2069) Teammates: Business Integra Inc. Cogent Solutions Powersolv Inc., and Zantech IT Services Inc.
Also, DHS announced the addition of another service-disabled, veteran-owned small business in that track of category 1. The business that was added was EDC Consulting LLC (HSHQDC-13-D-E2031), with its teammates: Dynology Corp. Onyx Government Services Inc., Herdt Consulting Inc., and CPS VETS Inc.