SAIC sets date for split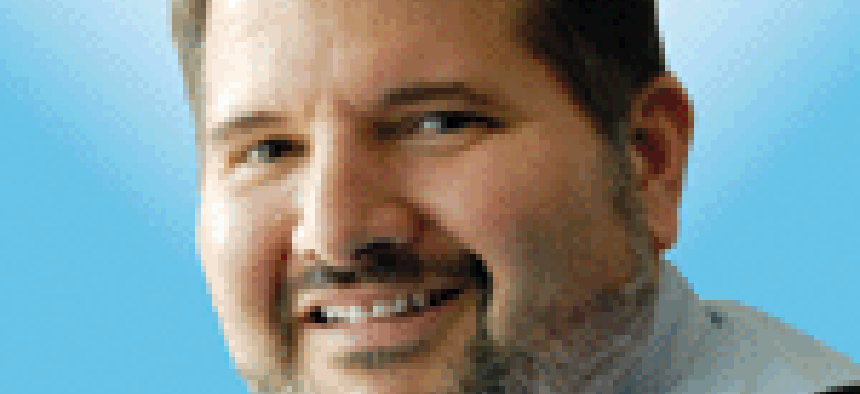 Looks like I missed my own bet by three days because Science Applications International Corp. has picked Sept. 27 as the day it will split into two new companies – SAIC and Leidos.
A year ago – Aug. 31, 2012 – I wrote a blog about the then recently-announced split of SAIC, in which I speculated that the portion of the company to be called SAIC will become a low-price juggernaut.
I wrote this because this new SAIC keeps the lower margin IT and technical services work, which is often subject to lowest price bidding.
As a joke, I added at the end of that blog that I should start a pool on when the split would occur, and I picked Sept. 24 as the date because that will be my 50th birthday.
So, I came really close to being right.
On Sept. 27, the legal entity of SAIC Inc. will change its name to Leidos Holding Inc. and affect a 1:4 reverse stock split, which will create a new spinoff called Science Applications International Corp.
Interestingly, in the announcement today, the spinoff is called Science Applications on second reference, and not SAIC.
Both companies will be publicly traded, with Leidos using the ticker symbol LDOS, and Science Applications using the ticker SAIC. The current ticker symbol of SAI will no longer be used.
The new SAIC will have the IT and technical services business, while Leidos takes the high-end science and technology work.
SAIC will be led by Tony Moraco, and Leidos will be led by current SAIC chairman and CEO John Jumper. Stu Shea will be the president and chief operating officer of Leidos.
Because both companies will be publicly traded, each will have its own board of directors. John Hamre will serve on both boards
For Leidos:
Miriam E. John
Anita K. Jones
John P. Jumper
Harry M.J. Kraemer Jr.
Lawrence C. Nussdorf
David G. Fubini
Robert S. Shapard
Noel A. Williams
For the new SAIC:
Edward J. Sanderson, non-executive chairman
Robert A. Bedingfield
Steven R. Shane
Anthony J. Moraco
France A. Cordova
Jere A. Drummond
Thomas F. Frist III
Cordova, Drummond, Frist, Sanderson and Hamre are currently directors on SAIC's board.
So, one era ends on Sept. 27, and another begins -- though I'm sure SAIC founder Robert Beyster will be a bit sad to see the split go through that day.