Lockheed's Hewson creates distinct public image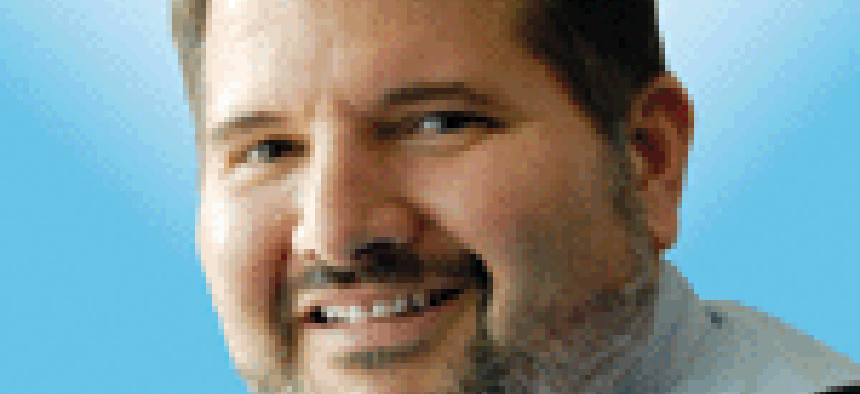 Lockheed Martin CEO Marillyn Hewson isn't afraid to go public with her thoughts on leadership, business and her personal story. It's a break from tradition, but also might be what cements her place as a business leader beyond the confines of government contracting.
Lockheed Martin has a long line of larger than life leaders.
The founders of the Lockheed half of the company were Allan and Malcolm Loughead (pronounced Lockheed), pioneers of aviation who started their company in 1912. The Martin side came from Glenn Martin, who also founded his company in 1912. Martin Marietta merged with Lockheed in 1995.
Martin Marietta's CEO was Norm Augustine, who became chairman and CEO of Lockheed Martin and cemented his standing as a legend of the defense industry. His book, Augustine's Laws, is in its sixth edition.
He left a large shadow when he retired in the late 1990s, but the likes of Vance Coffman and Robert Stevens found ways to shine as leaders of the world's largest defense company. Coffman took over a company saddled with debt from a string of major mergers and acquisitions. I remember the stock price languishing around $20 a share.
Stevens took over in 2004, and led the company through both extraordinary growth and the start of the current defense downturn.
Now, it is Marillyn Hewson's turn. She took over Jan. 1 as CEO, and will become chairman in 2014. She started off being relatively quiet, but she's begun establishing herself as a thought leader, not just for Lockheed but for the defense industry as a whole.
And for the normally reserved defense industry, she's taken a public and now personal route.
In an essay yesterday in Politico, Hewson shares the story of losing her father at the age of 9, and how her mother worked two jobs to raise five children. "What my mother taught me about leadership is the importance of determination," Hewson writes.
The column is part of a Politico series called Women Rule, where women talk about other women that have inspired them.
Hewson's contribution is both inspiring and insightful. When you read her story, it's not surprising that she was able to step so quickly and forcefully into the role of CEO at Lockheed in the wake of the Chris Kubasik scandal.
As someone who writes for a living, I also like that Hewson has chosen the written word as a vehicle for making her mark. In addition to the Politico piece, she's also a contributor to LinkedIn's Influencer blog.
Her most recent post – her second – appeared on Thursday, and is called "The First Things a New Leader Should Do to Build Trust."
Her first post was on innovation.
I like that Hewson is putting herself out there. She has opinions and a view point. People can disagree with her (though I dare anyone to disagree with a mom story) or call her out. She leads a company with 116,000 employees, and the last few years have been tough for morale with layoffs and buyouts. So, as a leader, you put yourself at risk when you write so publicly about "guiding principles" and "building trust."
But you can also argue that the risk is greater if you aren't out front on those topics. When times are tough and great change is in the works, that's when leaders need to step forward and explain who they are and what they stand for.
That Hewson is doing that in such a public way tells me that she's putting her mark on Lockheed and the defense industry. She'll be a go-to person not just for the defense industry, but for the business community in general. She recently was appointed to the Export Council by President Obama. The council promotes international trade. 
Her writing also tells me that she and Lockheed recognize that world has changed and the tools of communications have changed. She's on LinkedIn, a leading social media site, and now Politico, where anyone can comment and react.
Will this make Lockheed as hip as Google or Amazon? No, but it is a recognition that if you want to be part of the conversation, and even lead the conversation in today's world, you've got to be where people are talking, and that's what Hewson is doing.