Is the NetCents II nightmare over?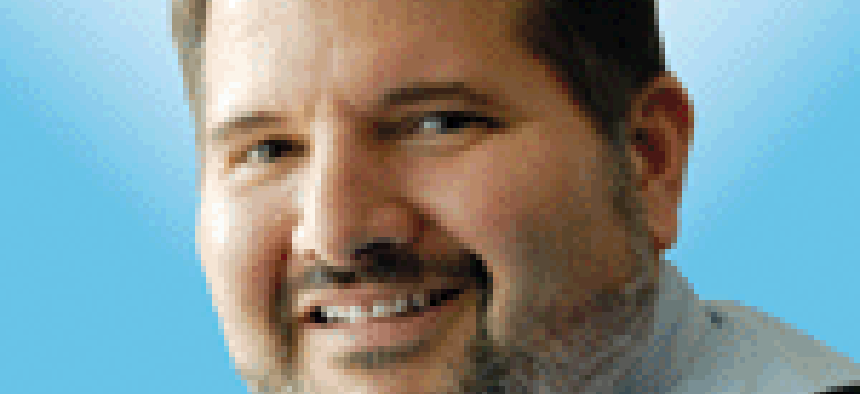 At one point, the Air Force sounded like it was ready to fight for its decision involving the $6.9 billion NetCents II Products contract, but that resolve might be fizzling as at least two of the eight protestors have been told to stand by for new award decisions.
It looks like the Air Force has lost its will to fight for its round three decisions for the $6.9 billion NetCents II Products contract.
In round three, the Air Force decided to move forward with 16 of 24 bidders. Of course, the eight losing bidders filed protests. This was all in late August and early September.
Unlike previous rounds of protest, where the Air Force immediately caved to the protestors and pulled back the award decision, the Air Force this time sounded like they were ready to fight for their decision.
In a statement, they told me: The Air Force applied significant efforts to plan and review each step of the corrective action and re-award for the NETCENTS 2 Products awards. We understand the disappointment of offerors not selected for award, but continue to believe that the corrective action and award decisions are sound.
It looked very much like the protests with the Government Accountability Office would run their course, and we'd have a final decision in December.
But as of this morning, I started hearing from some well-placed sources that something is afoot, and at least two companies have been told to stand by for a new award decision.
I've reached out to the Air Force, but so far, no word back.
It makes me think that if two are getting new awards, then all eight will, and frankly, it's about time the Air Force made this move.
The argument that the Air Force presented in its source selection decision document didn't seem strong enough to me to preclude the losing eight bidders. They said a new round of evaluations would essentially re-open the procurement and put previous winners at an unfair disadvantage because their product and pricing information had been disclosed to competitors.
But the Air Force also admitted in the document that many of the products bid in the second go-around were obsolete and discontinued, so they actually would never really be sold through the contract.
All 24 bidders were deemed technically acceptable, so why not just let them fight it out over individual task orders? Managing 24 contractors will not be that much more complicated than managing 16, a source told me.
And that appears to be what the Air Force has decided to do.
So, let the competition begin.
As a reminder, the winners in round three are:
Ace Technology Partners LLC, Arlington Heights, Ill.
Blue Tech, Inc., San Diego
CDW Government LLC, Vernon Hills, Ill.
CounterTrade Products Inc., Arvada, Colo.
FedStore Corp., Rockville, Md.
General Dynamics Corp., Falls Church, Va.
Global Technology Resources Inc., Denver
immix Technology Inc., McLean, Va.
Integration Technologies Group, Falls Church, Va.
Intelligent Decisions Inc., Ashburn, Va.
Iron Bow Technologies LLC, Chantilly, Va.
M2 Technology, San Antonio
MicroTech, Vienna, Va.
Red River Computer Co., Claremont, N.H.
Unicom Government Inc., Herndon, Va. (formerly GTSI)
World Wide Technology, Inc., Maryland Heights, Mo. 
The eight companies that now appear about to join them in the competition are:
Dell Federal Systems
FCN Inc.
Force 3 Inc.
Harris IT Services
Insight Public Sector
PCMG
Presidio Network Solutions
Sterling Computers