Air Force tries again with NetCents 2 Product awards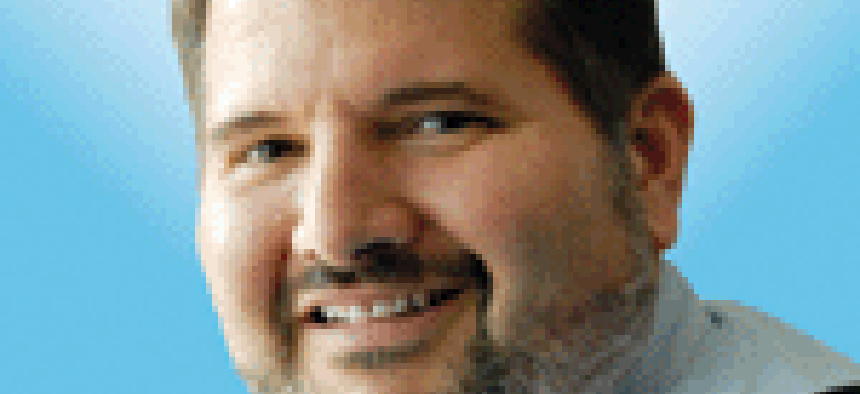 The Air Force makes its third attempt to get the NetCents 2 Products contract up and running, but 16 awards means there are 10 other companies that are disappointed. Will we see more bid protests?
Maybe the third time will be the charm for the Air Force as it makes its another attempt to award its $6.9 billion NetCents 2 Products contract.
Twice before the Air Force has made awards and twice the service has pulled back on the procurement after being flooded with bid protests.
Now they have made awards to 16 companies, which is the most obvious difference between this attempt at contract awards versus the first and second attempt.
When the Air Force made its first awards in 2012, it named nine winners. For round two in April, eight companies were picked.
For round three, the Air Force considered 26 bidders, so there is definitely room for more protests, especially when you consider some of the companies who didn't get picked for round three, most notably Dell Federal, Harris IT Services, Sterling Computers Corp., Insight Public Sector and Presidio Networked Solutions. All of those companies filed protests following round 2 when they also didn't get picked.
For round three, the Air Force kept all of the round two winners and added eight more companies to the mix.
So, finally, you are probably wondering who did win.
The eight companies who won round two in April and are still on the contract are:
Ace Technology Partners LLC, Arlington Heights, Ill.
CDW Government LLC, Vernon Hills, Ill.
CounterTrade Products Inc., Arvada, Colo.
FedStore Corp., Rockville, Md.
General Dynamics Corp., Falls Church, Va.
Intelligent Decisions Inc., Ashburn, Va.
Iron Bow Technologies LLC, Chantilly, Va.
World Wide Technology, Inc., Maryland Heights, Mo. 
The eight new contractors added on Monday:
Blue Tech, Inc., San Diego
Global Technology Resources Inc., Denver
immix Technology Inc., McLean, Va.
Integration Technologies Group, Falls Church, Va.
M2 Technology, San Antonio
MicroTech, Vienna, Va.
Red River Computer Co., Claremont, N.H.
Unicom Government Inc., Herndon, Va. (formerly GTSI)
After the second round of protests, the Air Force told the Government Accountability Office that it would reevaluate technical proposals for Trade Agreement Act compliance. The act regulates source countries for IT components. This is important cyber security and counterfeit part issues.
The Air Force also told GAO that it would amend the solicitation, hold limited discussions with bidders, issue another RFP and make new awards.
However, according to the Air Force announcement on Monday, the service said, "During the reevaluation of the technical proposals, it became apparent that it was not necessary to amend the solicitation, hold discussions or issue another request for final proposals."
The eight new winners in round three received awards based on the last proposals they submitted before the awards back in April, the Air Force said.
As I said, I doubt this is a bullet proof solution with 10 losing bidders out there. They'll be getting their debriefs in the next week or so and then they have 10 days for filing protests. We should know by mid-to-late September if there will be more trouble for the Air Force.
I'm sure a big question at the debriefs will be, "How was my Trade Agreement Act compliance faulty?"
This might be going out on a limb, but when I look at who didn't get awards, I don't think it has anything to do with the Trade Agreement Act. Could it be that they just picked the next eight companies with the lowest prices?
If that's the case, the Air Force should say so. Because right now it comes across that the losing bidders were not compliant with the Trade Agreements Act, and I'm skeptical of that.
But if there are no protests, the Air Force said the six-year, $6.9 billion contract for commercial IT products and related services will be available for orders in October.
We'll see.