NetCents 2: Déjà vu again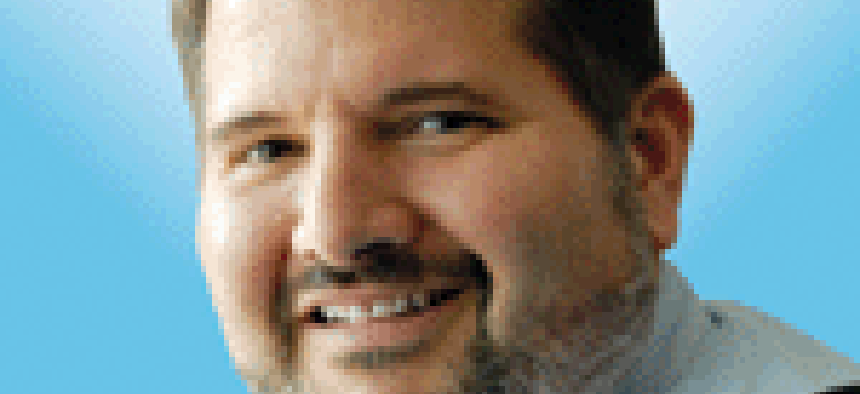 Just like round 1, Air Force pulls back from new $6.9 billion NetCents 2 awards. Information is limited, but it looks like they are pointing to issues around the Trade Agreements Act, and around the country of origin for components used in the products. But the action still leaves plenty of unaswered questions.
It would be comical if it wasn't so pathetic, but the Air Force declared its second round of NetCents 2 Products contract awards null and void because it has decided it needs to take a corrective action.
The decision follows the filing of 14 protests in the wake of awards to eight companies in mid-April. That was the second round of awards. A year ago, the Air Force made nine awards, and was hit with 11 protests before it backed off those awards.
Seems like history is repeating itself, and it begs the question, what the heck is going on? A year ago, I wrote a blog expressing my disgust with the Air Force, and I wondered whether they were incompetent in their award decision or gutless because they afraid to defend their picks.
With this latest go around, the same question applies: Gutless or incompetent?
This time, the Air Force – which is declining to comment or even respond to emails and phone calls – is telling the companies that it needs to take the corrective action to address concerns under the Trade Agreements Act. The federal law restricts the countries from which components used in the products can be sourced.
A Government Accountability Office attorney said that the Air Force in a sense is stepping back from the finish line and has told GAO that it may hold limited discussions with bidders and ask revised proposals. The Air Force will then make new awards.
"The race is still on," said Ralph White, the managing associated general counsel for procurement law at GAO.
Those actions by the Air Force still leave a lot of unanswered questions.
Will the Air Force only be looking at the Trade Agreements Act? Will some companies be bumped, and will others be added?
Who does the corrective action apply to? Only those who are supposedly flawed?
What about the questions around the complaints about pricing, and that the Air Force apparently did not independently verify information in company bids?
Are we looking at another year before the Air Force makes a third round of awards? The contract is already three and a half years out from its original solicitation. Can another year hurt?
As one source told me, "This isn't good enough, as far we are concerned."
The Air Force's silence is also troubling. "Someone needs to say something," my source told me.
Once the Air Force issues new awards, losing bidders will still be able to file protests, GAO's White said.

Just to remind everyone. The winners of round two of the $6.9 billion NetCents 2 Products contract are:
Ace Technology Partners LLC, Arlington Heights, Ill.
CDW Government LLC, Vernon Hills Ill.
CounterTrade Products Inc., Arvada Colo.
FedStore Corp., Rockville Md.
General Dynamics IT, Needham Mass.
Intelligent Decisions Inc., Ashburn Va.
Iron Bow Technologies LLC, Chantilly Va.
World Wide Technology Inc., Maryland Heights Mo.
The protesters are:
Blue Tech Inc. – a winner in round one
Dell Federal Systems,
FCN Inc.
Force3
Global Technology Resources Inc. – a winner in round one
Red River Computer Co. – a winner in round one
immixTechnology Inc.
Insight Public Sector
Integration Technologies Group
MicroTech
M2 Technology – a winner in round one.
Presidio Networked Solutions Inc.
Sterling Computers Corp.
Unicom Government Inc. – formerly GTSI and a winner in round one.
Four of the protestors won in round one last year, but lost in round two.
So far, I haven't been able to get comments from the Air Force yet, but I'll update as soon as I do.