NetCents redo hit with wave of protests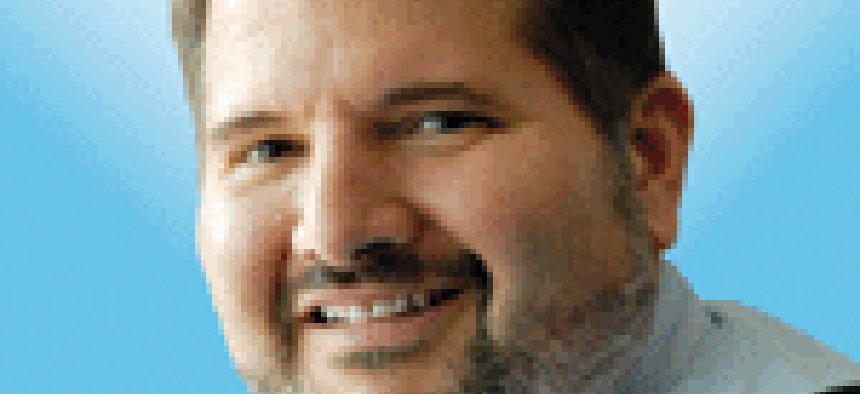 Five companies have filed protests over the second round of award decisions in the $6.9 billion NetCents Products contract. The question remains whether the Air Force corrected its mistakes between round 1 and 2, or are more troubles on the way..
Five protests have hit the troubled NetCents 2 Products contract, which was re-awarded on April 19 to eight companies a year after the Air Force tried to get the procure off the ground.
The new awards came a year after the Air Force made its first attempt at awarding the contract, then quickly pulling back after a flood of protests. The service re-evaluated bids and allowed companies to submit more information.
In the second round of awards, only four of the original nine winners won again, and only two of 14 protesters from a year ago won this time around.
Force3 Inc., which protested the awards last year, was the first out of the gate and filed a new protest on April 26. A decision is expected on Aug. 5.
On Monday, April 29, four more companies filed protests including Dell Federal Systems, MicroTech, M2 Technology and Sterling Computers. Decisions on those protests is expected by Aug. 7.
M2 probably has particular reason to be upset. A year ago they were among the winners of the contract before a slew of protests forced the Air Force to back away.
Dell, MicroTech and Sterling all were among the protesters last year.
Sources and commenters in the last week have been split on whether there will be a large number of protests this time and whether the Air Force can stand up to the scrutiny. One train of thought has been that the Air Force was very careful this time around, and that was from a losing bidder who decided not to protest.
I guess the number of protests doesn't really matter; it's whether the Air Force can defend its decision.
One comment that doesn't bode well for the Air Force came from an executive on a losing team who said he didn't understand how round 2 was different from round 1. "Nothing new in the debrief," is what he told me.
With the protests, work under NetCents 2 Products cannot go forward. It has been over three years since the request for proposals was issued for the contract in February 2010.