Do you have a diversification plan?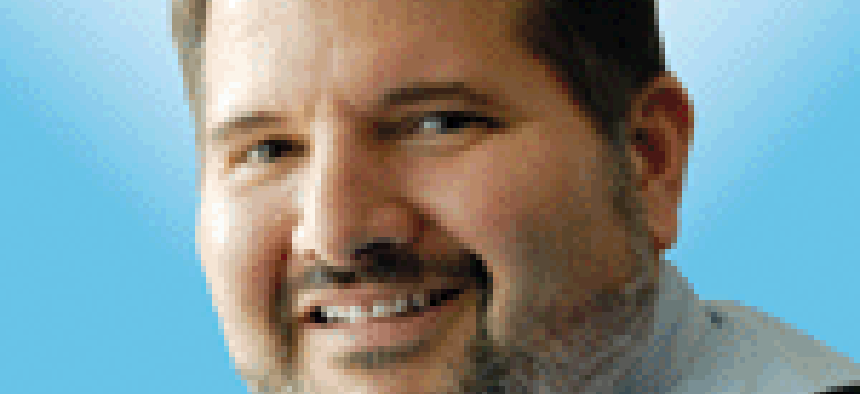 Lockheed Martin and IBM Corp. look further afield to leverage their technologies. Their strategies provide a lesson for the rest of the market, for those looking for new ways to leverage what they've got.
One of the hot topics in today's market is diversification. By that, I don't mean that companies are adding new lines of business such as IT and home appliances.
Those are conglomerates, and successful conglomerates are a very rare breed.
Rather, when the executives I talk to speak about diversification, it is more in the context of moving into adjacent markets -- taking a service that you provide to one set of customers, and then taking it to another set of customers. The idea is that it helps spread your development costs across multiple customers, and it should even out the ups and downs of the markets.
Two stories crossed my desk recently that I think are good examples of this strategy in action.
In one, IBM Corp. is taking its data analytics capabilities deeper into the health care world. Working with UCLA and Excel Medical Electronics, IBM is looking at how big data can aid in the treatment of traumatic brain injuries.
According to the ZDNet story, the idea is to stream vital signs, intracranial pressure, respiration and other data to better predict trouble, rather than simply relying on an alarm going off when pressure reaches a certain level.
Health care is probably the hottest market for big data, so it is probably logical to make a push there, but why I point this one out is because it is another example of how IBM is taking a certain capability, and then pushing across multiple markets. In the case of big data, they are taking it to health care, cybersecurity, the Smart Cities program and, of course, multiple government applications.
When you can do that successfully, the cost of developing big data applications and capabilities is spread across a much broader base.
Another part of IBM's strategy that I like is that it relies on partnerships to get deeper into this market. While IBM may be the data analytics expert, it recognizes that it isn't the brain trauma and medical device expert.
The second example has a little bit more "out of the box" thinking behind it.
Lockheed Martin Corp. has decided to start manufacturing liquefied natural gas tanks at a facility that it built fuel tanks for, under the NASA Space Shuttle program.
The company sees an opportunity to leverage the technology it developed for the space program to help meet the growing demand for liquefied natural gas. The LNG tanks will be used for storage and transportation.
Luckily for Lockheed, the manufacturing facility is in Louisiana, where the natural gas boom is, well, booming.
It allows Lockheed to take its space shuttle technology and apply it to a new market, and new set of customers. It's a nice bit of diversification.
But there is something more going on with this Lockheed announcement.
What isn't said in the announcement is that it also allows the company to keep open a highly technical manufacturing facility, and continue to employ some very skilled workers.
Because the space shuttle program is shuttered, and because other manned space flights are years away, the facility would likely have been shuttered and employees laid off if Lockheed Martin didn't find some way to keep the plant running and workers working, all at a profit.
The skills and knowhow would have been lost.
Imagine the cost to Lockheed and the government, when manned space flights gear up again and the company had to restart these capabilities from a closed or moth-balled facility.
With this strategy, the company has found a way to reap revenue today, while keeping the skills it needs for the long haul, when a more robust space program returns.
The lesson from both IBM and Lockheed is to understand the value of your capabilities, and to recognize how those capabilities can be applied across multiple markets.