Former Lockheed, Accenture exec takes on AT&T role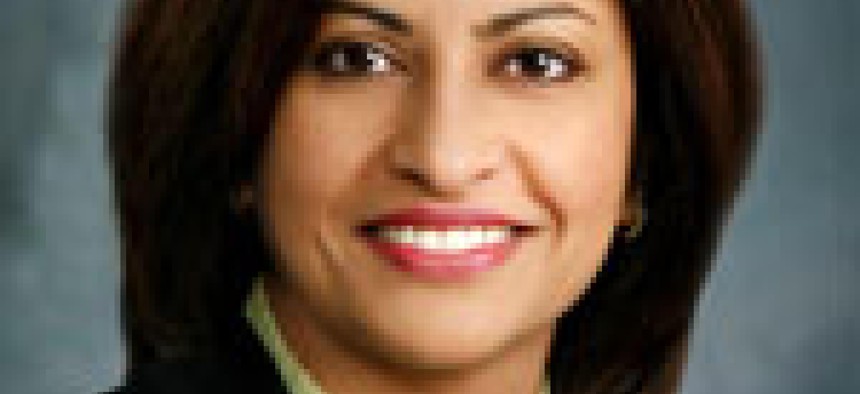 Kay Kapoor has been tapped to take over leadership of AT&T's federal business. She comes to the company after a stint at Accenture and 20 years at Lockheed Martin.
Kay Kapoor, a former Lockheed Martin executive and leader of Accenture's federal business, has taken over as the head of AT&T Government Solutions.
She'll lead a 4,000-employee organization, based out of Oakton, Va., and report to Frank Jules, president of global business solutions for AT&T.
"At a time when the federal government is transforming how it does business, Kay brings the necessary focus, depth of experience, and proven record to lead our federal business, helping our customers succeed in this new environment," Jules said.
The federal unit delivers IT and professional services solutions to a variety of agencies.
Kapoor left Accenture in September after about 18 months as the leader of the company's federal business. She also was a senior executive at ITT Corp.
The bulk of her career was spent at Lockheed Martin where she spent 20 years, including being vice president and deputy to the president of the company's federal civilian business.
"I'm proud to join and lead AT&T's federal business at this critical time," Kapoor said in a statement.  "The federal government is going through a technological transformation, embracing mobile and cloud solutions while combating new cyber security threats to our nation's infrastructure. AT&T is clearly established in these areas and uniquely positioned to help federal customers meet these pressing challenges."
Kapoor was recognized in 2010 as a Fed 100 winner by Washington Technology's sister publication, FCW. She's also active with the American Council for Technology/Industry Advisory Council, TechAmerica, the Society of Women Engineers and Women in Technology.
Kapoor also is on the governing board of the Arena Stage theater in Washington, D.C.
She holds a master's degree in business from Johns Hopkins University and a bachelor's degree in information systems from the University of Maryland.