4 M&A trends shaping the market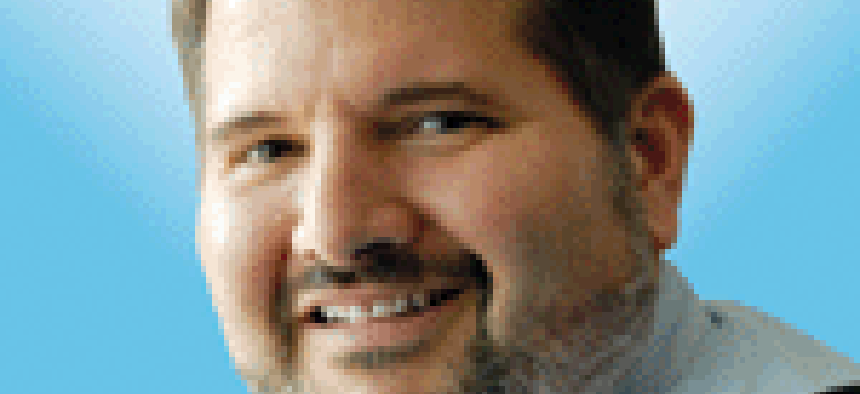 We saw an increase in mergers and acquisitions at the end of 2012. What drove those deals and why should we care?
I've been tapped to make an appearance Monday on NewChannel 8, the local cable news channel in the D.C. area, as part of their Capital Insider program. I'll be talking about mergers and acquisitions, and the increased activity we saw at the end of 2012, and so far, at beginning of 2013.
Here's a rough outline of what I'm planning to talk about. The tapping is at 3 p.m. Monday, so if I've got something wrong, let me know before then. The show is broadcast at 8.
We've written about at least 10 deals since Dec. 1, and they broadly fit four trends.
Trend 1
Established players buying into new markets, or making deals to get access to contracts. The two best examples are CACI International and ManTech International.
I wrote an earlier blog about the topic that you can find here. The premise was that winners of major contract awards often become takeover targets for companies that lost out on the contract, or want to move into that market.
More recently, ManTech acquired Alta Systems to get into the health care space, and CACI has made two health care related deals, one for Emergint and a second for IDL Solutions.
They seem to be following a familiar pattern. Both used acquisitions in the first decade of the 2000s to build substantial businesses in intelligence, warfighter support, and cybersecurity. Now they are doing the same in the health care arena because they've both seen challenges to grow in their DOD driven business.
Trend 2
The threat of the fiscal cliff drove several deals. A lot of government contractors are small businesses, and are owned by entrepreneurs. There were concerns that the changes in the tax code would eat into any gains they would realize from the sale of their company, so they wanted to sell before the tax code changed and rates increased.
Trend 3
Divestitures are continuing. Companies are trying to streamline operations, and focus on areas where they can be leaders. They also want to shed businesses that don't have higher profit margins or growth rates. Part of the reasoning is that want to put their resources and investments into their core capabilities, not into secondary areas.
Examples include ARINC selling its Defense Systems Engineering business to Booz Allen Hamilton; interestingly, both companies have the Carlyle Group as a major owner. The business does technical services, and ARINC doesn't want to be in that business. Booz Allen sees it as a growth area.
Another example is Computer Sciences Corp. selling its credit services unit for $1 billion, as well as its Australian IT staffing business for $74 million. CSC picked up some cash and it's a business that isn't core to what CSC does.
Harris Corp. sold its commercial broadcast unit – a move to get out of the commercial market and focus on government.
The most recent one was Salient Federal Solutions selling a contract it had with Fannie Mae because it was staffing contract, not a services/solutions business.
Trend 4
Private equity continues to be very active in the government market, with former Stanley CEO, Phil Nolan, getting back into the market with a new company backed by Welsh, Carson, Anderson & Stowe. They are putting up $300 million.
Other active equity backed deals include CRGT buying Guident Technologies. CRGT is backed by Veritas Capital.
Altamont Capital bought Omniplex World Services to get into the federal space.
SRA International, backed by Providence Equity, bought part of MorganFranklin. The SRA deal fits both the private equity trend and, for MorganFranklin, the divestiture trend.
Two other private equity deals – ones that I haven't written about yet, but will soon – involve FedCap Partners, which closed two deals for two of its companies in December. One deal involves National Security Partners, of which FedCap is the majority owner, and Project Performance Corp., of which it is the 100 percent owner.
So, those are my four trends. I think they'll be enough to fill my five minutes. Let me know what I am missing, and I'll post a link to my clip as soon as it's available.
Bottom line, though: M&A continues to be a powerful force in the government market.