Inside MicroTech's winning 8(a) strategy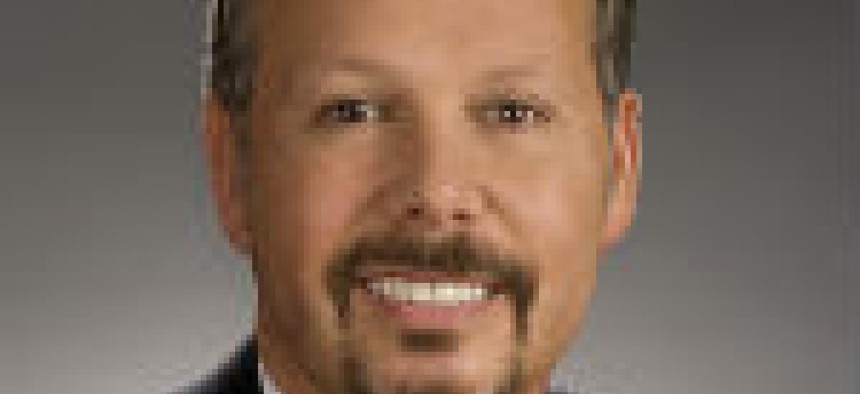 CEO Tony Jimenez shares how his company used the 8(a) program as a tool for success. One hint: 8(a) isn't an end in itself.
Scoring the top spot on 2012's Top 25 8(a) contractor list is MicroTech. But that's nothing new for Tony Jimenez, the company's chief executive officer.
The company has made the list for four years now, first at No. 2 in 2008, and then at No. 1 each year after that, including this year.
Much of the company's success owes to what it can do for its customers.
MicroTech specializes in cloud computing, network systems integration, technology services, product solutions, unified communications and collaborations, and social media solutions. Through those offerings, MicroTech secured this year's top spot with $282,160,000 in information technology revenue in fiscal 2011.
Aside from marking the company's fourth appearance on the list, 2012 also marks MicroTech's eighth year in business, and Jimenez has enjoyed being in the technology market. "I consider myself a technologist," he said. "What I like about the market is that it's something I've been preparing for my whole life."
And there are many opportunities for growth in such a market. As for what drives that growth, Jimenez pointed to the "desire for companies and government agencies to be more efficient."
"And they see technology as the conduit for efficiency," he said.
Efficiency will always be important in the government contracting industry, and technology will always have high demand, but maybe even more so in today's market, given the current challenge of impending sequestration.
In the face of sequestration, though, Jimenez remains confident. "I understand everybody's concern about the government having to tighten its belt," he said. "But the fact is, the government cannot do that without leveraging technology."
For this reason, Jimenez feels that MicroTech is in a good spot, and that's a great feeling to have, especially since the company recently graduated from the 8(a) program—just about two years ahead of schedule.
"We sat down with the SBA, and we determined that we were ready, Jimenez said. "We had achieved the kind of success and momentum that we felt was the desired result of the program, so we came to a joint agreement," he said.
And now being on the other side of the program, Jimenez has increased perspective on it. He talked about how it worked for MicroTech, and how it should work for other companies.
With MicroTech, the 8(a) was used "more as a complimentary capability," Jimenez said. "It's not what we are, it's what we have."
He wanted it to be clear, when MicroTech was in the program, that "we're not an 8a company, we have an 8a certification."
Jimenez had to emphasize that distinction because he felt that a lot of companies had misconceptions of what the 8(a) program is, and what it should do. "My concern is that they don't understand what it is, and that they think that it's a guaranteed source of revenue, when the fact is, it is not. It is a tool," Jimenez said.
For him, the 8(a) program should always be a tool, and as such, it should never define what your company is. "What I would hope is that people are looking for quality companies who can accomplish everything that needs to be accomplished, but that happen to be 8a," Jimenez said.
Used properly, the 8(a) program can be great. "I think that it definitely helped us gain the momentum we needed," he said. But "it's not, in and of itself, ever going to make someone successful."
Therefore, again, it should be considered a tool. And even at that, "it should never be the only tool," he said.
Every year, it should be built upon, so that when a company graduates from the program, just as MicroTech did in July, it will be able to sustain itself, he said.
If a company does not build up its other capabilities, then after graduating from the 8(a) program, it will need to spend its time differentiating itself from the program, which might as well be considered wasted time. More importantly, Jimenez said, it will need to differentiate itself from other small businesses.
As for the 8(a) program itself, it "really has a problem with its image," Jimenez said. "I think the other thing is that I'm concerned about is that it's viewed more as a handout instead of a hand up. The 8a program is not a welfare program," he said. "It's a program that is designed to enable a small business to get better."
While he has his concerns, Jimenez was positive about the program. "I would tell those that are thinking of going into the program that it is definitely worthwhile," he said. But those companies might do well to take Jimenez' concerns into account.