Former Stanley exec brings some magic to new firm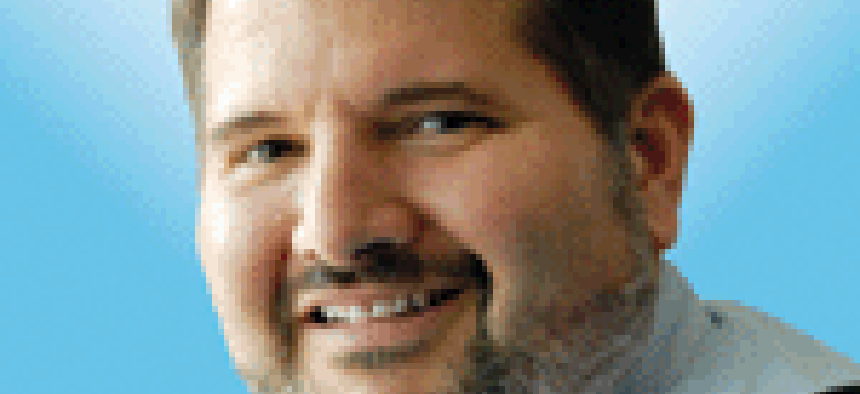 Former Stanley executive VP George Wilson has been on a roll since joining Electronic Consulting Services. He's just closed his third deal in 14 months.
George Wilson could have easily rested on his laurels after Stanley Associates was acquired by CGI Group in August 2010.
After all, he was part of the team that took Stanley from 20 employees and $2 million in revenue to nearly 6,000 employees and $900 million in revenue. He helped take the company public, was executive vice president and served on the board. CGI paid $1 billion in cash for the company. We picked the transaction as the best overall deal 2010.
No one would have be grudge from sticking to the golf course, serving on a few boards and doing charity work.
He's still doing charity work – he's on the board of Brain Injury Services and was the 2011 chairman of the National Kidney Foundation – but he's not sitting on the business sidelines.
In February 2011, he joined Electronic Consulting Services as executive vice president and chief strategy officer. He rattled off two acquisitions, added 40 new customers and hired 320 employees in his first year.
Then he was promoted to president and chief operating officer, and now he's closed his third acquisition in 14 months, buying iLuMina Solutions Inc.
Terms of the deal were not disclosed. The investment bank McLean Group acted as an advisor on the deal.
ECS is picking up federal program management skills including large-scale enterprise resource planning implementations and infrastructure design and development skills. iLuMina works primarily with Defense customers.
Wilson's take on the third deal: "The acquisition of iLuMinA gives ECS leading expertise in the DoD ERP space and brings another company into our family with a similar focus on customer satisfaction, supporting the mission, and a high standard of quality work."
Another plus for the deal is that the three founders of iLuMinA – Gary McKay, president and chief information officer, Micheline Lopez-Estrada, chief financial officer, and Simone Acha, CEO – are all staying with ECS.
The promise of any acquisition is what does for a company's growth. In the last three years ECS's revenue has doubled to $200 million and the number of employees now stands at 1,200.
It might be too early to say that the Stanley lightening has struck ECS, but the forecast so far looks promising.