Are you ready for the new realities of contracting?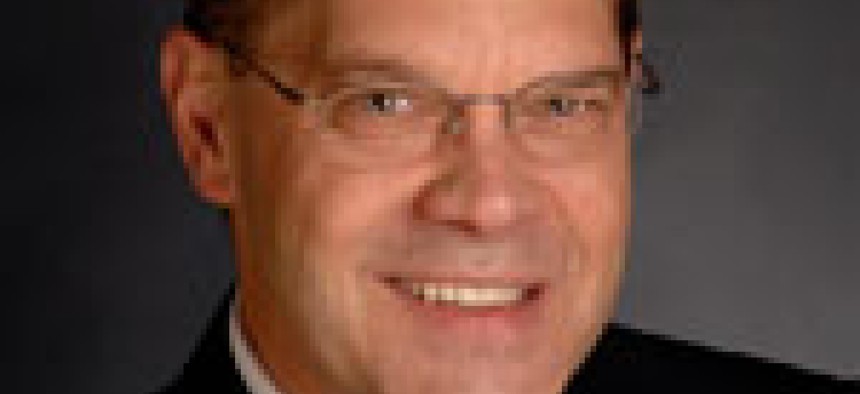 From low cost to more risk, government contractors must prepare for the new realities of government contracting. The first of a four-part series.
The focus on costs is not so much in the budget as it is in policies and practices from the agency regulatory and oversight communities. These policies are shifting risk away from the government and onto contractors. It's less "buyer beware" and more "contractor beware." Here's what's happening on the cost front: : The Missile Defense Agency recently put out a solicitation for development of ground-based missile development and sustainment. It includes a new type of clause called a "Contractor Accountability for Quality." It lets the agency cut or totally withhold performance fees for bad parts or failure by the contractor to use best practices. Look for more attempts to put open-ended liability on the contractor. : The 2012 Defense Authorization Bill extended the lid on contractor salaries that the government will pay for under cost-reimbursement contracts from the top few executives in a company to all employees connected with a contract. : The Federal Acquisition Regulatory Council etched into regulation the Office of Federal Procurement Policy's desire (and the GAO's recommendation) for greater use of contracts that put all the burden on the contractor to deliver to the government's satisfaction when acquiring commercial services. : The FAR Council is implementing a provision in the Duncan Hunter National Defense Authorization Bill of 2009. It requires written justification and determination that the vehicle chosen represents the "best procurement approach" of all interagency contracts available. : Building on existing cloud-first and data center consolidation policies, federal CIO Steve Van Roekel has established a "shared first" policy. He wants agencies to use underutilized services of other agencies and consolidate commodity purchases. His goal is to reduce operations and maintenance costs so agencies can redeploy the dollars toward other activities to improve mission performance. On the technology front, agencies are generating data at accelerating rates. Most of it is unstructured, not in neat database tables that can be queried by ordinary means. Sources of collected data include video, sensors, telecommunications and enterprise networks, and social media sources. There are also the traditional sources of e-mail and office documents in multiple formats.
Although 2012 IT budgets survived this fiscal year's meat grinder mostly intact, the government's emphases are changing. Agencies want to rebalance the spend, with less going to operations and maintenance -- infrastructure, that is -- and correspondingly more to solutions for improved mission-delivery with the metrics to prove value.
In this four-part series, we'll look at the new realities affecting federal IT in the near term, how those realities affect government missions and technology, and how government will work with the vendor community.
Let's start with a look at the government's three top technology themes. The first is getting value from "big data." The second is enabling government workers to be more mobile—and dealing with the fact that most workers have three to five mobile devices. Security is the third theme, underlying all government IT initiatives.
Cutting cost and risk
Defective partsReimbursable contractor salariesFirm, fixed-price contractsTightening up on use of interagency contractsShared FirstWhat's in all that big data?
Agencies are trying to reduce improper or fraudulent payments, particularly in entitlement programs. Equal to the financial motivation is cybersecurity, where large data sets generated by network activity contain clues to cyber defenses. CIOs and program managers are eagerly seeking the latest capabilities in data mining, predictive analytics, and pattern recognition. Beyond payments and cyber, program managers increasingly believe that program-generated data contain clues to better efficiency, if subjected to the right tools.

Movement towards mobility
The mobility drive is an outgrowth of many factors. In metropolitan areas, teleworking can reduce the federal workforce carbon footprint. In some new federal offices, you'll find fewer offices or cubicles than people. Mobility is key to most agency continuity of operations strategies.
These and other mobile imperatives now have powerful new enabling tools, principally smart phones and next-generation tablets, rapidly adopting consumer devices for tactical use.
Over the past year, mobility efforts have sprouted organically across the government. Now, Van Roekel has launched an effort to create a government-wide federal mobility strategy. He started with a public comment period. He says the policy will be ready by February, followed over the next 12 months with specific procurement strategies for devices and mobile data plans, and a framework for application development.
So federal policy and budget drivers are having a real effect on how government agencies will fulfill critical mission initiatives, and how the contracting community must adapt. In the next installment, we'll look at some general ways technology can assist in meeting mission critical requirements for 2012 and beyond.