How will you remember 2011?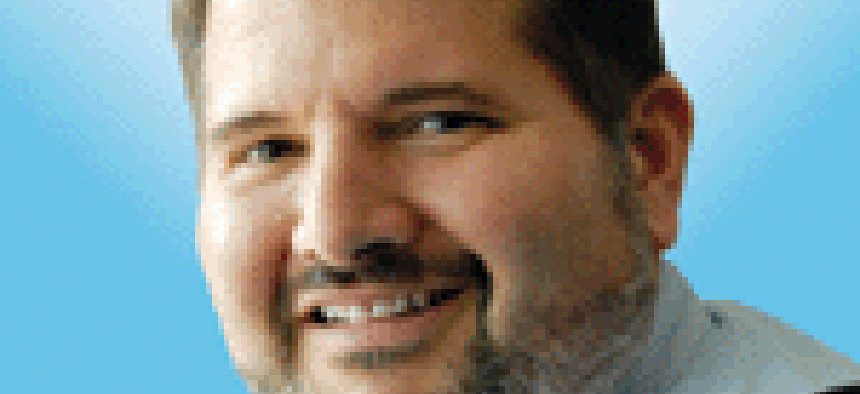 And are you ready for 2012? Editor Nick Wakeman highlights the top stories of the past year with predictions for the coming year.
As the year rapidly comes to a close, I've been looking back on our coverage and picking out some stories and topics that dominated the year and have me thinking ahead to 2012.

Topic 1: The budget

Two strains of coverage fell under this umbrella.

First, there was all the political wrangling and gamesmanship just to get a 2011 budget passed in the first half of the year. We went through a good six weeks of teetering on the edge of a government shutdown.

Then there was the related fight over the debt ceiling.

We can expect more brinkmanship in 2012. I don't have to be a great prognosticator to predict that.

Second, is the ongoing shifts in industry as they prepare for budget cuts. The watchword of the day is "focus." Everyone is talking about concentrating on what they do best and shedding what doesn't fit that core. That's why we've been seeing an increase in divestitures as companies sell off businesses that don't fit the overall corporate strategy.

To use a sports analogy, 2012 will be a rebuilding year. Companies will be preparing for when the real budget cuts start having an impact in 2013 and beyond. For smart companies, this is an opportunity to step up and help their customers become more efficient and effective while lowering costs.

Topic 2: Contractor-customer relationships

The Barack Obama administration had some harsh rhetoric for contractors, particularly in the first half of the term. While the memos and guidances issued by the Office of Federal Procurement Policy have been reasonable in tone, damage has been done.

Of course, it doesn't help when you have a customer who's unsure when the next dollar will come in or an environment where any mistake has the potential to get your leadership dragged up to Capitol Hill for a public grilling.

In this kind of atmosphere, it's been easy to blame contractors for the problems and see getting rid of contractors as the solution. Both ends of the political spectrum have taken advantage of this.

But harsh reality is starting to set in. With the complexity of problems and challenges the country faces, contractors will play a vital role. As we see budgets get cut, the role of contractors will only continue to grow.

We won't see a boom in contracting, but there will see opportunities for contractors who understand the mission of their customers and can deliver solutions that meet those missions. And of course, the price has to be reasonable.

Topic 3: The year of scandals

Unfortunately, this year we saw contractors suspended, individuals indicted and others fired because of alleged criminal activities.

We had issues at GTSI, EyakTek, and Science Applications International Corp. All three companies have worked to resolve the problems and move foward, but their stories stand as a warning and a lesson about greed. I don't mean to sound preachy, but that's the bottom line.

Will we see more scandals in 2012? Probably.

Topic 4: Executive moves

The market saw a couple of high-placed retirements – Michael Laphen, CEO at Computer Sciences Corp. and Walt Havenstein, CEO at SAIC, both gave notice of their retirements.

SRA International got a new CEO in Bill Ballhaus after being acquired by a private equity group. The old CEO, Stan Sloane, now runs Decision Sciences International.

GTSI brought in a new COO in Jeremy Wensinger, and Hewlett Packard's public sector services business now has Marilyn Crouther as its leader after Dennis Stolkey was promoted.

I outlined several others in a recent blog.

What does this mean for the market? It emphasizes that as clichéd as it sounds, this is a people business and investment in your leadership is critical in this environment.

So we'll see more moves in the next couple years. In a way, 2012 might be like Ranger School, where the drill instructor tells the newbies to look to their right and then their left because "someone won't be here when we finish." 
 
Topic 5: Favorite stories

When it comes to picking favorite stories, part of me is like a parent when asked about his children. I love them all.

But some deserve a little extra love, particularly stories that I think reflect the changing dynamics of the industry.

We've done several stories looking at how the market has changed including our Top 100 stories in June and the 10th anniversary of the Sept. 11 terrorist attacks.

We also examined how the market is driving companies to be more agile and how critical infrastructure is to a company's success.

Another favorite of mine examined the evolving role of the CIO – the corporate ones, not the agency ones. To be frank, this was a story I wanted so badly to be a blockbuster hit and it just hasn't caught fire. I'm not sure why, but I urge you to give it a second look. In today's market where finding efficiencies is critical, your company's CIO might be your best friend or your worst enemy.

Links to all of these stories are embedded above. They stand the test of time and are worth a re-reading especially as the market changes and new pressures and priorities emerge.

Topic 6: What's ahead?

I don't profess to have a crystal ball and I'm not good at reading tea leaves, but I think 2012 will be a year of retrenching.

The bold companies will be moving the pieces and pushing forward with initiatives into new markets and customers. They'll manage their growth expectations in the short term.

The not-so-bold are going into 2012 with a "let's just survive" attitude. Those are the companies that will miss the opportunity and will struggle to grow when the market turns.

So my Happy New Year wish for you is: Be bold. 2012 and beyond will not be for the timid.