Normal budgets still two years away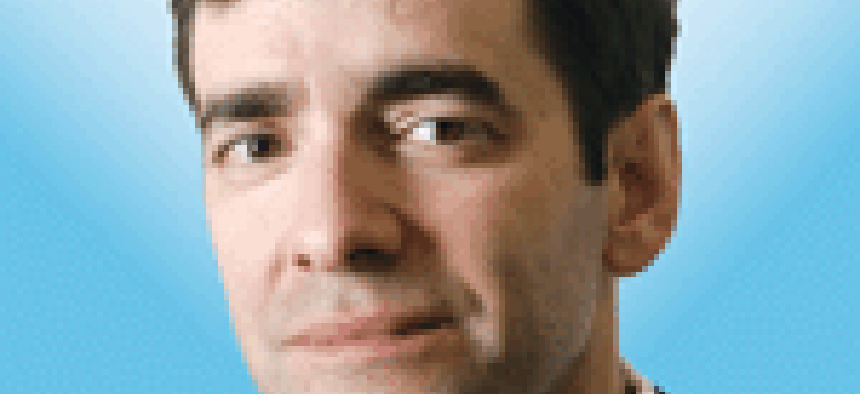 With the economy still shaky and the 2012 elections still to get through, contractors can expect the uncertainty about the flow of spending to continue until at least 2013.
When President Barack Obama was elected in the 2008, he promised change would come to Washington. While the changes were probably not all the ones that the president expected, change certainly seems to have come to Washington, with a big focus on spending reductions.
Unfortunately, all the changes from the Obama administration and Congress on various policies, regulations, spending and cost-savings directives, as well as typical budget politics on steroids, have created a high level of uncertainty among government employees, resulting in a general slowdown in awards and funding.
An uncertain employment environment for federal workers with pay freezes, buyouts, and the beginning of workforce reductions will likely put even further pressure on an under-experienced federal procurement and program management workforce.
I was surprised to see how much revenue growth has slowed at federal services companies, from the largest ones like Science Applications International Corp., Lockheed Martin and General Dynamics to smaller ones like NCI. Even Booz Allen Hamilton had to reduce its revenue expectations earlier this year soon after its initial public stock offering.
KEYW Corp., which had its IPO last year as well, has also missed investor expectations this year, despite the company focusing primarily on intelligence agencies which seem to have fared better in the current slowdown.
I have been surprised by the broad slowdown in contractor revenue growth because the budgets actually look good considering the fiscal pressures -- with the fiscal 2011 compromise budget about flat in base-defense spending, and based on the House and Senate 2012 versions of the Defense bills, probably near flat next year too, though down from the president's request.
The significant reductions will not even impact defense budgets until fiscal 2013 and beyond, yet we are already seeing growth slow significantly at many contractors. Most of the largest ones report organic revenue declines in the mid-single digits last quarter.
What will happen when budgets actually see significant cuts?
There is also increasing talk that the typical fiscal year-end spending surge will be muted this year and that there will be significant unobligated 2011 budget money by Oct. 1, a very unusual event.
Time will tell whether the current slowdown is just the beginning or if funding and awards will pick up. Some companies indicate that they believe funding and awards will become more normalized in 2012, but with presidential and congressional elections in 2012, as well as unfinished work on the 2012 spending bills and the Budget Control Act of 2011, I would find that surprising.
I think it will probably be 18 to 24 months before we have a good understanding of the budget levels in this new spending cycle. We will have to get past the 2012 budgets, past the implementation of the Budget Control Act on 2013 budgets and beyond, past the presidential and congressional elections next fall and into 2013 -- where the post-election administration and Congress (which could be unchanged in theory) will hopefully give some stability to the budget outlook for the next several years.
The issue is less a factor of declining budgets, and more about the uncertainty that the current political environment is creating. If the uncertainty clears up, government employees can move forward on their missions with even lower spending levels and better companies will be able to navigate budgets and gain marketshare.

Bill Loomis is a managing director at Stifel Nicolaus. He can be reached at wrloomis@stifel.com. Opinions expressed are subject to change without notice and do not take into account the particular investment objectives, financial situation or needs of individual investors. Stifel Nicolaus does and seeks to do business with companies covered in its research reports. As a result, investors should be aware that the firm may have a conflict of interest that could affect the objectivity of this report. Investors should consider this report as only a single factor in making their investment decision. For additional information and current disclosures for the companies discussed herein, please go to the research page at Stifel.com.