Is it back to the future or survival of the fittest in the government market?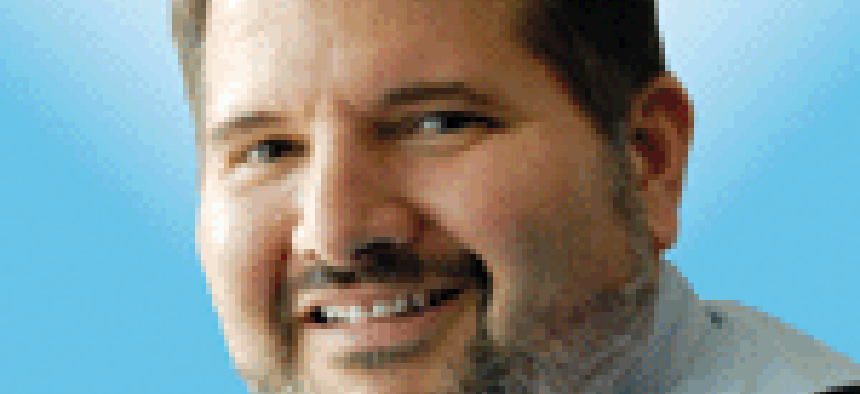 How do you ride out the current budget conditions and position your company for growth? Finding the right answer is the top challenge in today's market, writes Editor Nick Wakeman.
One of the challenges of trying to summarize a market outlook event is deciding which theme to pick. And when you are talking mergers and acquisitions trends there are plenty to pick up from.

In the case of Morrison-Foerster's 7th annual federal M&A Outlook event, I'm identifying three themes as:
     •  Back to the future.
     •   The need for focus.
     •   Weathering the storm.
These are my descriptions, not anything any of the speakers at the Oct. 25 event used. In the interest of full disclosure, Washington Technology was one of the co-sponsors of the event along with Ernst and Young.
The consensus among the speakers is that companies are focused on surviving today's tough economic conditions and market uncertainty, but they also are active as they position themselves for growth when the market improves.
Several of the panelist described today's M&A activity is similar to the mid to late 1990s.
Now, like then, "a lot of companies are focused on getting smaller in order to grow," said Jean Stack, a managing director with Houlihan Lokey and a Washington Technology columnist. (She also went to Duke University, my wife's alma mater. Go Devils!)
Stack's point is that companies are shedding non-core and slow-growing businesses. This frees resources and management's attention to focus on faster growing parts of the business and make acquisitions in faster growing segments of the market, she said.
Portfolio shaping is a much more important driver for divestitures today than organizational conflicts of interest, which two years ago was the critical factor, Stack said.
However, there is an important difference between the 90s and today, said Greg Van Beuren, managing director at Bluestone Capital Partners. There is no talk of a peace dividend today, he said. "The threat environment is much more complex."
Ed Caso, managing director and senior analyst with Wells Fargo Securities, began the morning session with an assessment of Wall Street's view of the government market.
There is good, bad and ugly news, according to Caso. The good: growth in areas such as cybersecurity, mobile technologies and cloud computing, but there is also bad and ugly. The bad includes the need for companies to reposition themselves for new spending priorities and slow organic growth.
The ugly includes the deficit negotiations, the recurring continuing resolutions and the "value-add" from Congress. "They can mess up more things," Caso said. "It's the danger of unintended consequences," he added. 
Whether it is pursuing contracts or the next acquisition, focus is critical, said Walt Havenstein, CEO of Science Applications International Corp.
"We turned down probably 140 acquisitions in the past year and looked at a couple hundred more to get the deals we made," he said.
The first step in picking an acquisition to pursue is whether it is a strategic fit for the company.

Companies make mistakes when they do deals that aren't a strategic fit. "When you buy something that is outside what you do, you better buckle your chin strap," Havenstein said.
The big question for companies is where do they need to be to survive these hard times and be well-positioned when the market improves.
Bob Kipps, founder and managing director of the investment bank KippsDeSanto, likened it to the real estate market.
"It's all about location, location, location," he said. "The companies in the good parts of the market will continue to do well."
The good neighborhoods, by consensus of the speakers, are:
     •  Cybersecurity
     •   Data Analytics
     •   C4ISR
     •   Health IT
     •   Cloud computing
     •   Mobile and social media
     •   Energy
     •   Cost savings and efficiency efforts
If you are looking to sell your company and you are in one of those areas, you should have plenty of buyers. If you're not, your deal might not get done.