Is your strike team ready for tough times?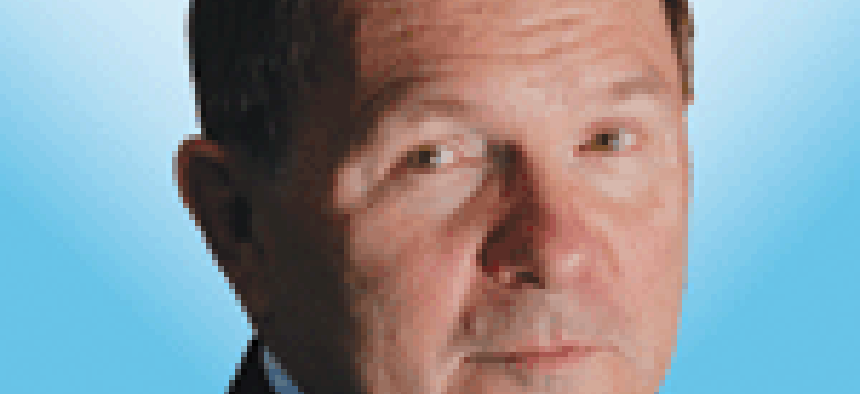 Smart companies find ways to adapt in tough economic times and give their customers what they need.
It is becoming increasingly evident that to be successful in the government contracting market, the thinking, systems and structure that drove your previous business development and growth strategies won't match up to what's needed to reach your expectations in these evolving times.

Significant challenges, like those we're experiencing, require serious solutions and strategy shifts. It's unfortunate that the business acquisition methodology employed during the recent "good times" in the industry has created growth and survival challenges for some companies now. Successful companies, which not only survive but thrive, will move nimbly to adopt customer relationship processes appropriate for evolving customer needs. Companies must adapt their strategies as customer preferences and needs change.
---
RELATED ITEM
For a deeper dive into this topic, read the white paper, Standing up a business development strike team.
---
From our experience, farming for expanded business from current customers or winning re-compete business as the incumbent will only maintain the status quo. Given diminished opportunities, even a proactive strategy with current clients in your usual markets may not be robust enough to achieve the growth you require. To confront this situation, one strategy to consider is making the decision to stand up a corporate Strike Team of Super Hunters. A business development strike team can be used as the catalyst to propel organic revenue growth by hunting and delivering strategic, mission-critical new services to new clients to drive organizations to the next revenue level.

By definition, a strike team is a corporate strategic asset group with the mission: to find, qualify, fill and drive the pipeline with new opportunities from new customers. Additionally, they also can be charged to tackle corporate "must win" initiatives with considerable impact on the pipeline to efficiently propel organic revenue growth.

A business development strike team's objective is to approach prospective clients early in their buying cycle, establish trust and confidence, and foster understanding of problems and available solutions. They proactively assess customer needs and craft solution criteria so their organization is clearly positioned as the best choice technically to meet customer requirements. Traditional thinking and shorter-term performance drivers have usually focused on hunters and farmers. While these dynamics do result in traditionally achievable organic growth rates, in this new environment the strike team should be focused upon the toughest area, new offerings to new customers. As mentioned, a strike team can also be responsible for delivering large corporate "must wins" which have a substantial impact on the backlog and revenue growth.

Regardless of the outcomes of the shifts in the federal government currently being experienced, the upheaval in the contracting industry will be driven by budget directives. So, if you're waiting for industry conditions to revert to the gushing revenue days, you'll be greatly disappointed. For the foreseeable future, Government customers will have less money to spend to perform their missions. This reality makes the selection and winning of trust with those customers that will continue to buy services much more critical over the next few years as the country struggles to lower the national debt.

If you make the decision to proactively confront the "new normal" of business acquisition in government contracting and determine that creating a business development strike team is a strategic fit for your organization, then do it now and strategically position your organization ahead of the curve. The gusher may have been turned off, but there are new waves of opportunities to capture. Act now to seize the strategic advantage.

A leader who overcame adversity, embraced opportunity and faced far greater burdens than revenue growth once shared two observations:

"A pessimist sees the difficulty in every opportunity; an optimist sees the opportunity in every difficulty."

"Difficulties mastered are opportunities won."
- Winston Churchill (1874-1965)