The IT lessons of 50 years of space flight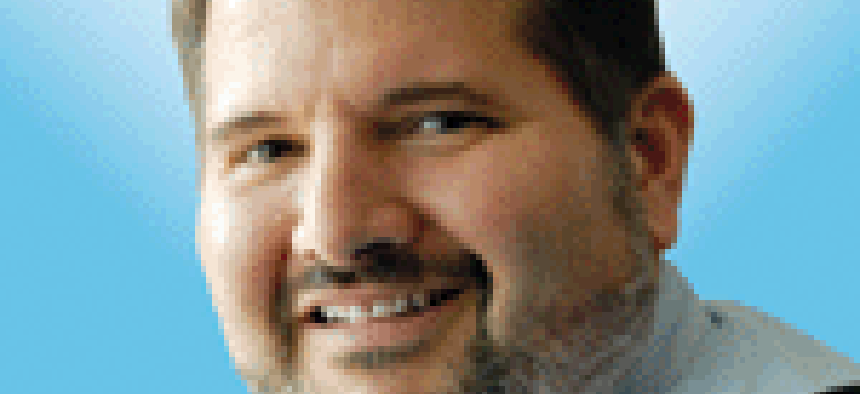 May 5 marks the 50th anniversary of Alan Shepard's flight as the first American in space. IBMer Art Cohen was part of the team that tracked him across the sky. He shares his story with Editor Nick Wakeman.
In today's world, the ability to instantly communicate and share information across the globe is pretty much taken for granted.

But obviously it wasn't always that way.

On May 5, NASA will celebrate the 50th anniversary of Alan Shepard's flight as the first American in space.

And I had the opportunity to talk to Art Cohen, who managed IBM Corp.'s team that ran NASA's Space Flight Center for the Mercury program.

"We were the first real-time system," Cohen said. That statement was about as close to bragging as Cohen got when talking about the historic mission.

But he is using the opportunity of the 50th anniversary to highlight the role computing played in the flight and how computing is an overlooked aspect of the story.

"People knew all about the astronauts and mission control, but nobody knew anything about computing or that computing was behind a lot of it," he said.

IBM's role was to run computing centers at Cape Canaveral in Florida, Goddard Space Flight Center in Maryland, and Bermuda.

Transistors were so new that they weren't really trusted, especially when a man's life was at stake. So IBM ran vacuum-tube computers – its 709 model – in tandem with newer transistor based models, the 7090.

At the Cape, a 7090 worked as an impact predictor, monitoring the launch and re-entry and keeping tabs on where the rocket and capsule would go if the mission had to be aborted.

Other computers were gathering radar data and telemetry information.

"All the data came into Goddard," Cohen said. And IBM then fed the displays at mission control.

One of the challenges was building a monitoring system to gather, track and distribute all the data at at then blazing speed of 2,400 bits per second.

"A lot was happening," he said. "We were driving all the displays at the Cape, wall maps, flight controllers, retrorocket controllers. We were sending them the data."

Another challenge was the mathematics to analyze the data, which fed decisions on the launch and re-entry and where to point the radars at sites around the world.

"We translated where the capsule would be and knew exactly where it would go across horizon and gave the radar sites the acquisition data to pick it up," he said.

Shepard's flight was a success, of course, and it was followed by other Mercury flights and then the Gemini and Apollo programs.

"What we did had a lot of impact on the other space flight programs," Cohen said. But he holds no illusion that there are people today who say, "They did it this way on Mercury, so I'm going to do it this way."

"I don't think that way," he said. "Smart people will figure out ways to do things."

But the legacy does extend beyond NASA.

Cohen left for another project after John Glenn's first orbit around the Earth. The systems and processes were pretty stable by that point, and he wanted to move back to New York.

He worked on other projects for IBM that used mathematics and computing to build large complex systems.

Others on his NASA team also went onto other projects, including work on the air traffic control system and airline reservation systems.

"All these people went on to use what they learned," he said. "Our people went on to do a lot of different things, and they taught new people what they learned."

The tools and the power of the computers may be greater today than 50 years ago, Cohen said, but the principles remain: using computing power to solve a customer's problem.

He said that 50 years ago with Shepard's flight, he and his team had been up for 48 hours and were catching catnaps on the computer console. They were elated with the success of the flight, but they were not part of the cigar-smoking celebration at mission control.

"We didn't get any cigars," he said.

Cohen will be in Florida on Thursday as part of the anniversary celebration of Shepard's flight. I hope this time someone gives him his cigar.