Don't let today's market frighten you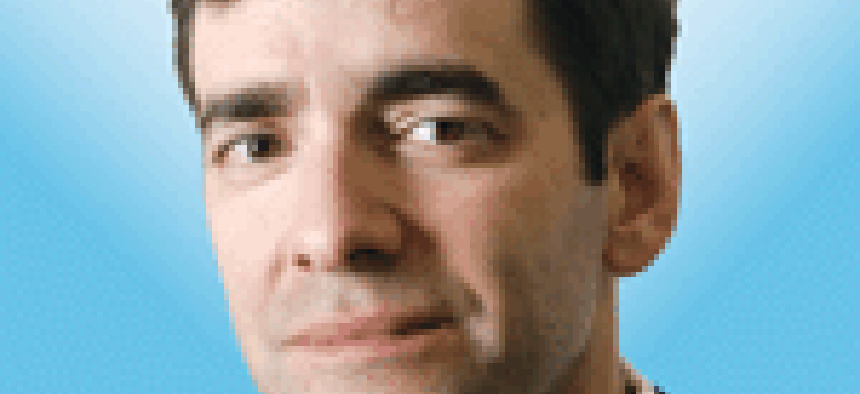 Current conditions in the federal market might scare some investors, but a long-term view shows the government is still a good bet.
Bill Loomis is a managing director at Stifel Nicolaus. He can be reached at wrloomis@stifel.com. Opinions expressed are subject to change without notice and do not take into account the particular investment objectives, financial situation or needs of individual investors. Stifel Nicolaus does and seeks to do business with companies covered in its research reports. As a result, investors should be aware that the firm may have a conflict of interest that could affect the objectivity of this report. Investors should consider this report as only a single factor in making their investment decision. For additional information and current disclosures for the companies discussed herein, please go to the research page at Stifel.com.
Considering the slow growth and budget delays that federal IT and professional services companies have faced during the past year, their stocks are actually doing well and the conditions are right for a healthy market in the long term.
Public stock investors are generally reluctant to invest in the federal IT services industry today, given constant headlines about government spending cuts, increasing pricing pressure, budget delays, slowing growth and other factors. As a result, the forward price-to-earnings ratio of the group has fallen from over 20 times a few years ago to 12 times. But a longer-term view can take advantage of the near 20-year lows in valuation in the group.
Investors such as private equity firms can pay a significant premium to where the companies are trading to acquire them. They can finance most of the acquisition with relatively low-cost debt and use the strong cash-flow generation inherent in the federal services business to self-fund growth requirements, pay financing costs and have enough remaining to pay large dividends to investors, even in a slow- to no-growth environment.
In a few years, likely after the 2012 elections and a more normal budget process, many private equity funds will likely seek to sell or take their companies public at multiples similar to where they acquired the businesses for a strong return on their equity.
Strategic buyers can benefit in a different way through acquisitions, but only by taking advantage of the target companies' capabilities and services. A good strategic acquisition is when an acquiring company can use a target company's contract vehicles — or vice versa — to put through a significantly higher volume or higher quality of services or compete effectively on larger programs or with new client sets not previously possible by either company. Those types of synergies generate a much higher return than just adding size and realizing only cost synergies, such as spreading overhead costs.
Although the outlook for the next year or two looks challenging, in the longer period, I think the group is positioned to outperform the broader market, similar to the last spending downturn in the late 1980s to mid-1990s, as IT is used to improve efficiency, effectiveness and reduce costs. I think the president's 2012 IT budget supports this view, with 1.9 percent growth from 2012, the last budget passed, and 1.3 percent growth under the 2011 continuing resolution.
In the last downward defense spending cycle starting in the late 1980s, federal IT stocks outperformed the broader market by a wide margin until the rise of the Internet bubble in 1997. Past performance is not always indicative of future performance, but the next decade could present similar general patterns to the last two. That could be especially true if the current insourcing trend swings back to outsourcing as the federal government seeks to reduce cost and head count and because there is better visibility on budgets and policy.