Richard Litman | A bank that puts contractors first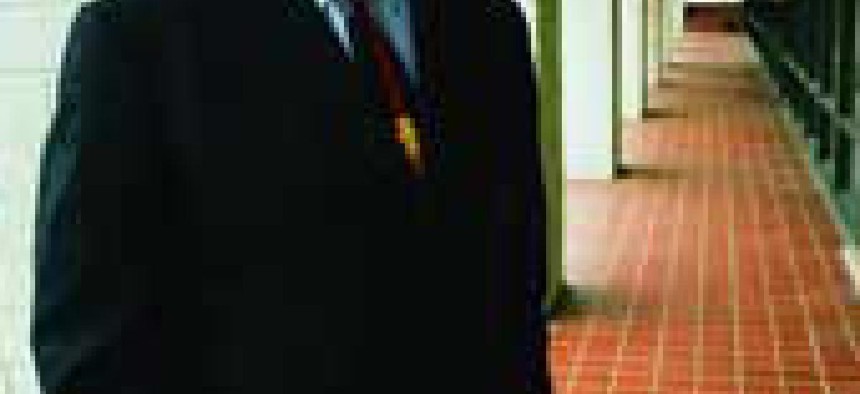 Richard Litman, chairman of the Freedom Bank of Virginia, spoke recently with Washington Technology Associate Editor David Hubler about his vision for Freedom.
Last summer, a group of bankers and government contracting experts met with patent attorney Richard Litman to discuss creating a lending institution devoted to assisting small and minority-owned government contractors. Litman was a founding member of James Monroe Bank, an institution he had hoped would serve as a robust lender to the contracting community. When that didn't pan out, he changed plans.Combining their own funds with those of some outside investors, the group raised almost $10 million in December 2006 and bought Freedom Bank of Virginia. Litman, who is the bank's chairman, spoke recently with Washington Technology Associate Editor David Hubler about his vision for the bank. At James Monroe Bank, we wanted to have a real, robust government contract lending capability. However, due to a variety of circumstances, that never really became part of the game plan. Some members of the board believed the bank should have a focused approach on government contract lending. A bank that had been on my radar screen for a long time was Freedom Bank. Any bank can make a loan. We do have some unique capabilities in knowing how to underwrite a loan for a government contractor, knowing how to structure the deal to make it a win for the actual borrower. We take into account what their needs are and when they will get their revenues. Then we structure the loan so that we're helping them succeed, not just making sure it's all about the bank succeeding. Venture capitalists do equity investments to maximize that investment and get the largest return they can. A bank has to have a different orientation with a focus on the customer. Our goal is not to own our customer but to help that business grow so that the return on what we provide is for the customer's benefit. Certainly there's a benefit to the bank, but we're not there to grab up every dollar and make an exit strategy. We're going to structure our relationships with our customers so that we will be aware of such a situation, and we will make sure that payroll is covered and the lending will be covered. It could be that we offer up an electronic lockbox of some sort to actually handle deposits and transactions on a 24/7 basis. That could be the way to go. There are always smart people out there who get government contracts because they work smart, and they know how to handle the work of the government in an efficient way. If you're growing grapes for wine, sometimes it takes a couple of growing seasons before you get the grapes right. You have to be patient; you're looking for something for the long haul. When government contracting is tight, you have to think smart. We are holding a public program on May 2 that addresses mergers-and-acquisitions issues, one in a series of programs the bank will host for the government contracting community to help it become part of our extended family. Our goal is not to be a place where you deposit money and are just an account number. Our goal is to be much, much more ? to connect our clients with our real experts in government contracting who can provide the insight they need to grow from, for example, $1 million in revenue to $30 million. You can measure growth by the number of people you have, or you can measure growth by the number of businesses you serve. Our growth is going to be measured by the number of businesses we serve. It could be that we end up serving 100 or 200 government contracting companies by the end of the year. That would be a pretty significant goal to achieve.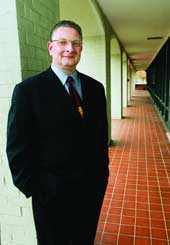 "You have to be patient; you're looking for something for the long haul." Richard Litman
Rick Steel
Q: What spurred you to create a bank for the contracting community?Litman:Q: How will Freedom Bank differ from other banks?Litman:Q: How do you distinguish yourselves from venture capitalists?Litman:Q: Small IT businesses that do work for federal agencies often find themselves awaiting payments. Do you have any special plans when that situation arises?Litman:Q: How do you answer critics who scoff at starting a bank for government contractors when federal agencies are strapped for funds and cautious about extending new contracts? Litman:Q: What are you doing to attract customers?Litman:Q: What yardsticks will you use to determine the success of the bank? Litman: