Just hit record: TiVo goes on patrol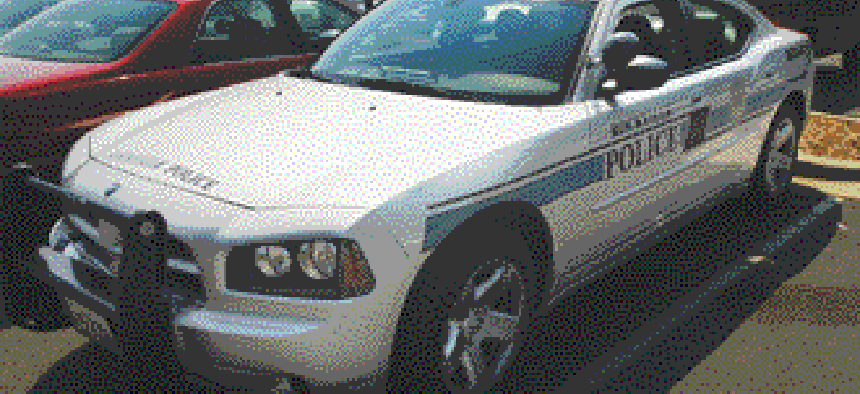 Digital video makes its way to police cruisers.
Waiting for a traffic light to turn green, a police officer's quiet night is suddenly over when a pickup truck blows through the light at 25 miles per hour over the speed limit.As soon as the officer turns on the patrol car's emergency lights, an in-car video system begins recording the pursuit and continues through the sobriety test, the arrest and cuffing of the suspect.The video will be a key piece of evidence in court, showing the suspect failing the field sobriety test. If only the video could go back in time and catch the running of the red light, the case would be a slam-dunk.With a new digital video recording system being installed in Rockville, Md., police cruisers, traveling back in time 60 seconds is a snap. Among its many advantages over the older videotape system it is replacing, the new digital system begins recording in a continuous 60-second loop as soon as it's turned on, said Cpl. Kenneth Matney of the Rockville, Md., Police Department.The system continues recording and overwriting, caching the most recent 60 seconds of video, until an officer activates the full system by, for example, turning on the vehicle's emergency lights. The recorder automatically retrieves the 60 seconds of action available in the video cache and stores it and subsequent recording on the hard drive."If a picture is worth a thousand words, then it's worth everything in this case, because you've got video of this guy messing up the sobriety test," Matney said.Nearly half of the police forces in the United States have video systems in their cruisers, and nearly all those systems are tape based. Digital video's functionality and ability to integrate with other systems are driving many police forces to it, said Laura Owen, president and chief operating officer of ICOP Digital Inc., Lenexa, Kan.The Rockville police, for example, have had video systems in their cruisers for years. Since the department began its transition to ICOP's 20/20 digital system, many officers have requested it because of its advantages over the tape system, Matney said."It helps us out, it provides us evidence in court, and it has beaten several false complaints on officers," he said.The video system has been useful in much more than the obvious ways, Matney said. In one incident, an officer returned to headquarters after making a drunk-driving arrest. While reviewing the video, he noticed that the suspect had tossed something to the side of the road when he stretched out his arms to be searched.The officer returned to the scene and found a golfball-size bag of illegal drugs."Without the video, we wouldn't have had that evidence and been able to charge him with that," Matney said.One of the constraints of analog tape is that each tape must be logged and saved as evidence for a prescribed amount of time. As each tape only holds about three hours of action, the number of tapes that must be stored leads to an unwieldy collection.With the digital system, a 20G hard drive can store eight hours of high-resolution video or 16 hours of extended-play recordings. At the end of a shift, the hard drive can be removed from the car, placed in a docking station and downloaded onto a server at police headquarters."The ideal setup is for a law enforcement agency to have a separate server if they wish to store and manage a lot of video files, but it is not required," Owen said.What may be the system's most powerful tool is a feature that lets an officer mark and tag the video during a shift, making video snippets easily retrieveable, Matney said."The arresting officer can label any section of the video with the case number, the ticket number or comments, so it's easier to find what we're looking for," he said.The Rockville Police Department installed the unit in the dashboard where the factory-installed radio would go. The system includes a forward-facing camera and a low-light infrared camera that faces the back seat, as well as an optional rear-facing camera.The ICOP Model 20/20 can be integrated with other devices, such as the NOPTIC thermal imaging camera by Autoliv Inc. of Auburn Hills, Mich., and the license plate recognition systems by PIPS Technology Inc. of Knoxville, Tenn."Our new back-end software system, available in December, will be capable of storing and sharing files [of multiple file formats] within and amongst agencies using Web protocols," Owen said. "It also is compatible with law enforcement records management systems."Fire departments also are using the system for training, recording high-speed emergency runs and offering firetruck drivers visibility behind their vehicles.The Forestry Service and federal drug enforcement agencies also are using the units."The ICOP Model 20/20 will soon deliver high-speed, live, streaming surveillance security solutions for law enforcement and other public and private sectors, with an objective of enabling the communication of live video images from a police vehicle directly back to an agency's headquarters," Owen said.If you have an innovative solution that you installed in a government agency, contact Staff Writer Doug Beizer at dbeizer@postnewsweektech.com.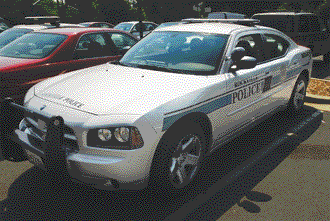 The ICOP 20/20 Digital system has been installed into this Rockville, Md., 2006 Dodge Charger police cruiser.
Rick Steele