Conservative or progressive?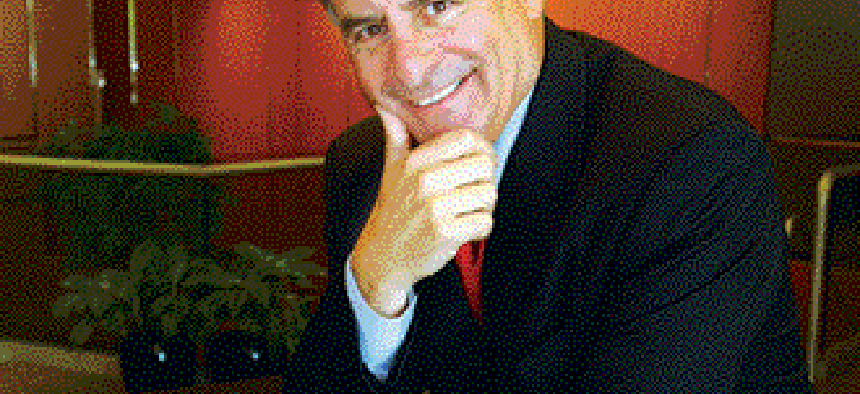 Telecoms juggle varying approaches to networking among federal agencies.
In a town where everything comes down to politics, two ideological factions divide the federal government's telecom market: conservatives and progressives.Conservative federal agencies maintain a conventional, status-quo approach when it comes to telecommunications, while progressives embrace and implement new technologies at a fast clip."There certainly is a faction [of those that are] comfortable in their own shoes," said Anthony D'Agata, vice president of public sector-federal at Sprint Nextel Corp. "They have had network environments that are stable and have met their needs. There's a natural resistance to change if something is working well."Other agencies want a new environment that can increase productivity and save money, D'Agata said, although he declined to name agencies that embrace convergence and those that have avoided it.But in either case, telecommunications in the federal market continue to evolve into a comprehensive range of services that combine voice, data, video, wireless and satellite.The difference between conservative and progressive among agencies in the federal telecom marketplace hinges on convergence, or how well they integrate broadband Internet operations with landline and wireless networks to create a common, end-to-end network infrastructure. And some agencies are more converged than others.The Defense Department has embraced convergence with its Global Information Grid-Bandwidth Expansion program, having spent $860 million thus far on the project. GIG-BE is the foundation of the Defense Information Systems Agency's network modernization efforts and will feature a high-speed, fiber-optic network that will expand Internet protocol connectivity while accommodating legacy command, control and communications systems.The Social Security Administration is another shining example of convergence. The agency is moving into converged voice, data and video and has implemented these services in its call centers, said Diana Gowen, senior vice president of the government services division at Qwest Communications International Inc.Social Security has issued a request for proposals for a 10-year, $200 million contract that will replace its telephone systems at specified offices with a nationwide, voice over IP-capable telephone network system. RFPs are due by Oct. 10.The Labor Department's Job Corps also uses VoIP in its centers around the country, Gowen said.By contrast, the more conservative Nuclear Regulatory Agency still has a frame-relay WAN with analog private lines, she said.In both the Justice Department's Justice Unified Telecommunication Network (JUTNet ) and the Agriculture Department's Universal Telecommunications Network (UTN), agencies have blended telecom and IT capabilities, executives said. JUTNet is an IP voice, data and image network that will let agencies share information and provide enhanced security and continuity of operations. It will replace the department's Justice Consolidation Network network infrastructure.The Agriculture Department's UTN data network backbone provides secure and robust telecom capabilities and enhanced network support services. The Justice Department is spending nearly $300 million a year on JUTNet, while the Agriculture Department is spending more than $110 million a year on UTN, according to FedSources Inc.Primarily, the agencies consider and buy telecom equipment and services based on their missions, needs and budgets, executives said.The Treasury Department wants its own new network, the Treasury Communications Enterprise, and so does the IRS. They are at odds with what the General Services Administration is trying to do under its Networx program, said Abbas Yazdani, CEO of Artel Inc., a telecom and IT solutions company in Herndon, Va.The 10-year, $20 billion Networx contract for telecom services will offer more than 50 core services, including wireless, satellite technologies and videoconferencing.The program has two parts: a Universal part that will supply government locations with a range of telecom services nationwide, and an Enterprise part that will offer a mix of specialized IP or wireless services in specific geographical areas. GSA will issue multiple awards for Universal services in March 2007 and for Enterprise services in May 2007.Those that embrace converged architectures can offer real-time information to users throughout their organizations, while others still knit their brows over security issues, said David Hawkins, vice president of engineering services at IT solutions provider Apptis Inc. He declined to name agencies that are slow to use converged technologies.Although convergence has been a buzzword in the market for the last several years, IP and telecom have yet to be fully combined, some industry executives said."True convergence has not taken place," said Jerry Edgerton, group president of Verizon Communications Inc.'s federal division. "The steps are there, but it will be an evolutionary process, not a revolutionary process, as we go through it."The government market already has attained technical convergence: the building of an IP infrastructure and integrating voice, video and data that was once separate, said John Johnson, GSA's acting assistant commissioner for Integrated Technology Services."From that aspect, we believe we are there, that we can provide comprehensive end-to-end solutions via the Networx contract and the future Alliant contract," he said. "Both of those contracts have positioned us exceptionally well to address the converged environment."Alliant is GSA's 10-year, $65 billion procurement program that will let federal agencies buy a wide range of IT services. The agency will issue the final RFPs in October and award contracts in 2007. GSA plans to issue awards to between 25 and 30 companies for the $50 billion Alliant full-and-open contract, and between 40 and 60 awards for the $15 billion Alliant small-business contract.Some industry executives agree with Johnson's assessment about the integration of IP and telecom operations."Are they converged? Not yet," said an executive at one of the carriers who declined to be named. "If that's true, then why the [Alliant and Networx] contracts? Why isn't there just one, which I think is GSA's vision but it's still a few years down the road."Staff Writer Roseanne Gerin can be reached at rgerin@postnewsweektech.com.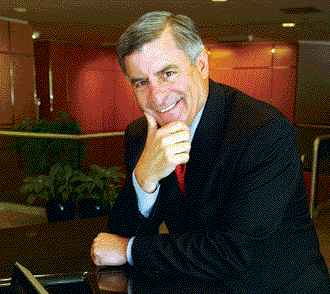 "There's a natural resistance to change if something is working well," says Anthony D'Agata, Sprint Nextel Corp.
Rick Steele
Swing setThree keys