2006 Who's who in state and local market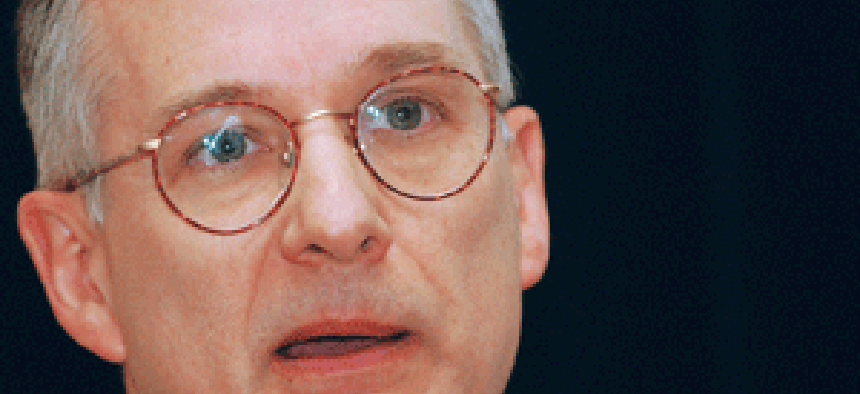 Top integrators square off against each other for state and local mega deals.
After Northrop Grumman Corp. finished a series of acquisitions to build a $10 billion federal IT business, the company found that it also had a substantial state and local business.The business, worth about $400 million, was scattered among various units around the company, and none of the parts was making much of an impact on the market.But that's changed.In 2004, the company pulled together the disparate pieces that once had been part of Litton PRC Inc., Logicon Inc., TRW Inc. and others. Now under one roof, Northrop Grumman's state and local business has won three major outsourcing deals in the last 18 months, helping it to climb a notch on Washington Technology's 2006 Who's Who list of the top state and local systems integrators. It now is ensconced among companies with $500 million to $1 billion in annual state and local systems integration revenue, the second biggest category in the ranking.[IMGCAP(2)]Competitors may have dismissed Northrop Grumman as a defense contractor and not an IT company in the past, but they no longer can do that, said Cheryl Janey, vice president of business development and strategy for Northrop Grumman's commercial, state and local group in Herndon, Va."If we were the stealth IT company in state and local, that is no longer the case," she said.Northrop Grumman's story is emblematic of much of the activity in which state and local market growth is surpassing growth in the larger federal market. Companies are moving quickly to avoid missing out on lucrative opportunities.The market, analysts said, will pick up more momentum over the next 12 months as states, flush with cash from a better fiscal year than anticipated, will be more ambitious than in the recent past. Several massive opportunities in New York and Texas likely will keep competition at a fever pitch.The one potential speed bump could be November's state and local elections. Some projects that had been delayed for years, as states waited for their budgets to rebound, could be held up again while state leadership positions are determined, industry analysts said.State and local IT spending is expected to grow at a rate of 7.5 percent annually from $47.3 billion in 2006 to $58.8 billion in 2009, according to Stamford, Conn., market research firm Gartner Inc.Despite the rosy growth numbers, a few states are lagging."We still have a few clients who haven't made the turn from a budget perspective," said Barbara Anderson, vice president of state and local government business at EDS Corp. "But most of our clients have their budget issues under control, and we're starting to see some uptick."For the fifth consecutive year, EDS, IBM Corp. and Affiliated Computer Services Inc. maintained their positions atop Washington Technology's Who's Who list. Each company has more than $1 billion in annual state and local revenue.The other 11 companies on the list have at least $100 million in state and local revenue. Market research firm Federal Sources Inc., McLean, Va., compiled the list and ranked systems integrators by their estimated revenue from state and local IT services work.No new names were added to the list this year, but Northrop Grumman jumped into the $500 million to $1 billion echelon, joining Accenture Ltd., Deloitte Touche Tohmatsu of New York, Maximus Inc. of Reston, Va., and Unisys Corp., in the list's second tier.It was the third time in as many years that a new company broke into the top echelon, following Maximus last year and Deloitte in 2004.Northrop Grumman's advance is most visible in its two largest 2005 wins: a 10-year, $2 billion contract to overhaul and run Virginia's outdated IT infrastructure, and a seven-year, $667 million contract to run San Diego County's IT and telecommunications capabilities. Computer Sciences Corp. had held the San Diego County contract, which is now in its second cycle.Add Northrop Grumman's win in November 2004 of a five-year, $46 million contract from Indianapolis and Marion County, Ind., for outsourcing IT services, and it is clear that the large federal contractor is carving a space for itself in the state and local market."Any of our competition could argue one of those [wins] was a fluke," Janey said. "But all three in a row says, 'These guys are for real, and now we're going to have to deal with them.' "Industry analysts are noticing Northrop Grumman's increased focus and investment in the state and local market, where Janey said the company aims to grow by double digits and cross the $1 billion barrier, though she said no timetable is set for when the company anticipates realizing that goal.Northrop Grumman IT's decision to grow its state and local business has paid off handsomely."The fruits of attention and resources invested in the state and local business unit are now evident," said Ray Bjorklund, senior vice president and chief knowledge officer for Federal Sources.One of the first large requests for proposals for this year is expected from the Texas Information Resources Department for data center consolidation and operations, anticipated to be worth at least $500 million over five years, according to FSI. Northrop Grumman has done data center work for Texas since the 1990s and will bid on the project, Janey said.[IMGCAP(3)]Among those that will challenge Northrop Grumman in Texas is a Unisys-IBM team, said Greg Baroni, president of Unisys global public sector. The two companies paired up to win a seven-year, $500 million data center contract from Pennsylvania in 1999. But IBM will lead the team on the Texas pursuit, whereas Unisys led in Pennsylvania, Baroni said."We have a competitive shot at the opportunity there," he said. "We realize we have stiff competition, but I think the Northrop team is beatable."ACS also is looking at the Texas opportunity, said Tom Burlin, ACS' government solutions group president. But the entrance of the federal contractors has Burlin worried."They're going to be tough competitors," he said. "They scare me, because they have the size to leverage deals. But they only scare me in that they have financial strength."ACS and Unisys both struggled with internal issues in 2005 and continue to do. ACS, a state and local giant faced with slowing growth in 2005, hired Burlin away from IBM to reinvigorate sales. While ACS is still far from the 20 percent growth it saw for much of the early 2000s, and Burlin's goal for revenue growth in the future, the company is watching its state and local revenue grow rather than shrink, he said.The company hired more than 50 new sales representatives and has built a pipeline of more than $1 billion in potential sales for 2006. About one-third of the opportunities are in the first half of the year, with the remaining two-thirds coming in the final stages of 2006, Burlin said.Unisys, which reacted several years ago to declining state and local growth by shifting its focus to the federal market, has seen yet another climate change and is increasing its focus on state and local customers, Baroni said.Unisys plans to leverage its federal competencies in health and human services, especially in claims processing, with a sharp focus on 10 or fewer of the largest and most active states."We're going to get very creative in that claims processing business over the coming months," he said. "Stay on the lookout for us, we're going to be a player."ACS, EDS and IBM pointed to a backlog of states that need new Medicaid systems or are hiring a company to run their systems.But Rishi Sood, Gartner research vice president, said the need for new systems to comply with Medicaid Information Technology Architecture may hold up some projects. The company that is first to develop a compliant solution will have a big edge, Sood said.Integrators and analysts both see opportunities coming in 2006 in child welfare and other human-services systems."I've seen much stronger demand in the past 12 months for large-scale child welfare systems," said Mike Keating, senior vice president of western United States and state and local government at CGI-AMS of Fairfax, Va., a subsidiary of CGI Group Inc. of Montreal. "You saw that in Georgia. You saw that in Florida. You're going to see several more in the next six to nine months."The biggest 2005 win in human services went to Accenture, which in June won a five-year, $870 million integrated eligibility contract from Texas to improve the state's Medicaid, food stamps and temporary assistance programs.Two large-scale integrated eligibility projects in human services are on the horizon. The first is in Indiana, where the state has an RFP on the street similar to that for Texas' program, said John Maguire, managing director for Accenture's state and local government practice.The second project, in New York, may be further out, possibly toward the end of 2006 or beginning of 2007. But count on the state drawing plenty of attention when it puts out an RFP for a redesign of its human-services system.At least another half dozen states are planning similar projects, industry officials said.Enterprise resource planning is still a hot trend in finance and administration services, as states continue to look to reduce back-office costs, Maguire said. Now, states are considering large-scale implementations, not the modular approach as has been the case in the last few years. The shift, a result in part of better state budget conditions, means the size of opportunities will increase."These things go through cycles, and we're in another upswing in ERP," Maguire said. "Public officials are more willing to take on a little pain up front in order to realize benefits downstream."Accenture will continue to focus on finance and administration systems, including tax and revenue applications, along with human services and health care systems, Maguire said.Another area that many integrators see as fertile ground is infrastructure updates and overhauls, often including building out an infrastructure with ERP to many systems, said Marianne Cooper, executive vice president of public sector for IBM. The company is tracking IT infrastructure opportunities at the state and local level, she said."It's the play around getting the house in order, and making sure they've got the infrastructure and the mechanics in place to their run business effectively," Cooper said.With the need to consolidate and update infrastructure, the states' needs in health care and human services and the potential for more large-scale outsourcing contracts, 2006 and the next several years likely will be lucrative times to be a state and local integrator.The top integrators are bullish on the market for obvious reasons."There's some real forward thinking going on in states, and we want to be part of it," Northrop Grumman's Janey said.Staff Writer Ethan Butterfield can be reached at ebutterfield@postnewsweektech.com.XXXSPLITXXX- Keane Inc. last appeared on Washington Technology's list of Who's Who in the State and Local Market in 2002. The Boston company fell off the list after its state and local revenue fell below the $100 million minimum in systems integration work needed to make the list.But that might change soon. In August, Richard Garnick was hired as president of North American services to bolster both commercial and public sector sales.One of Garnick's first orders to Keane Federal President Glenn Giles: Energize the government business. Giles oversees the state and local business."You're going to see a lot more success growing out of Keane's public sector vertical in 2006," Giles said.Revenue from that vertical market represents about 19 percent of Keane's overall $955.9 million in 2005 revenue.Giles' plan is to use the company's strength in providing staff augmentation and other services as a springboard to grow the state and local business."From there, we can move into performance-based or, at a minimum, into project-based [contracts]," Giles said.Other companies, such as Cúram Software Inc. and Tyler Technologies Inc., are excluded from the list, because most of their revenue comes from software sales. But, like Keane, they see the state and local market as a growth opportunity."The U.S. market offers tremendous opportunity for Cúram to bring not only new technology, but a new business approach to organizations struggling to meet new demands and overcome growing business challenges," said Kimberley Williams, Cúram's vice president of global marketing.Tyler Technologies of Dallas approaches the market by leading with its software offerings and augmenting that business with services.The company, which had annual sales of $170 million, stands out because of its focus on counties, towns and cities, rather than states. Tyler offers software and integration services for administering property taxes and managing court cases. It's the largest company focused just on local governments, said John Marr, president and CEO."There are large and diversified companies that, through a few very large contracts, may do more business than we do in local government. But as far as a company that has 1,500 employees and is exclusively focused on local government, we are the largest," he said.To keep Tyler growing, Marr wants to pursue contracts with bigger cities and counties and even states, and broaden its offerings to include new capabilities.A contract to provide software that manages court cases, which Tyler won several years ago from Minnesota, has netted the company about $15 million. Marr would like to see the company win more statewide deployments such as that one."We have demonstrated in isolated situations an ability to install our software products in larger environments," he said.On the acquisition front, Tyler announced in February that it had bought two software companies. MazikUSA of Park Ridge, Ill., brings Tyler capabilities in student records management, and TACS of Woburn, Mass., gives Tyler retirement and pension administration software.Marr has big dreams for his company. By expanding its client base and making more acquisitions, Tyler could reach annual sales of between $400 million and $500 million in five years, he said.Cúram Software has found a sweet spot in the state and local market: government's shift from customized to commercial software for social services systems."A decade ago, states said they couldn't use [commercial] products. But just as states aren't doing customized financial systems any more, they also are moving away from customized services systems," Williams said.The Herndon, Va., business is the North American unit of privately held Cúram Software Ltd. of Dublin, Ireland. The company's software gives social services agencies an enterprise framework and applications that let them administer and determine eligibility for public assistance programs.Cúram's solutions appeal to governments administering these programs partly because the company handles program changes as part of system maintenance. "That is somewhat new to the human services process," Williams said.Cúram either has partnerships or is developing relationships with half of the systems integrators on Washington Technology's Who's Who in the State and Local Market list. Partners include Accenture Ltd., Hamilton, Bermuda, BearingPoint Inc. of McLean, Va., and Deloitte Touche Tohmatsu of New York.The company is forging new partnerships with EDS Corp. and Unisys Corp., Williams said. Cúram has implemented software for social services programs as a subcontractor to integrators in Louisiana, New York, Utah and Wisconsin as well as New York City.Other companies that Cúram has teamed with in the state and local market are CGI-AMS, IBM Corp. and Tier Technologies Inc. Cúram has about 400 employees, of which about 100 are in the United States. Williams declined to provide the annual sales of the North American unit or the parent company.Of the companies identified by Federal Sources Inc. as falling just under the $100 million threshold, Keane could be the first to break the barrier. But reaching that milestone is not easy."Crossing the $100 million threshold takes a commitment by the company to aggressively pursue state and local business within their sweet spot over a fairly large number of states," said Sirois Coogan, an analyst with Federal Sources.Keane's goal is to generate state and local revenue of between $95 million and $100 million this year, Giles said. The company has business in 21 states and more than a dozen municipalities and is developing a new state and local marketing strategy.A cornerstone of that strategy is tracking federal grant programs and state programs funded by the federal government."We've been very successful at the federal level in areas that are germane to grants programs," Giles said."We have a homeland security footprint at the federal level and one at the Justice Department as well. We want to start leveraging that down from the federal to the state level," Giles said.Deputy Editor William Welsh can be reached at wwelsh@postnewsweektech.com.XXXSPLITXXX- With spending in the state and local government IT market expected to rise annually through 2009, industry officials anticipate major opportunities coming in the health care sector where state governments have struggled for years to keep costs in check.About 17 opportunities in health care should materialize in the next year or two, said Barbara Anderson, vice president of state and local government business at EDS Corp."I don't know that we will bid on [all of] those, but we are definitely tracking them, as is the rest of the market," Anderson said.Gartner Inc. projects state and local IT spending will grow by 7.5 percent annually through 2009. The Stamford, Conn., IT consulting firm forecasts health care IT spending of $5.2 billion of a projected $47.3 billion total state and local government IT spending in 2006.Affiliated Computer Services Inc. of Dallas is tracking about six states that may release requests for proposals for Medicaid management information systems, said Tom Burlin, ACS' Government Solutions Group president.But there may be more demand for integrated eligibility systems that could run across Medicaid and several human services areas. Over the coming year, Burlin said, ACS is in position to win several hundred million dollars of annual recurring revenue in so-called eligibility management, a process that determines applicants' eligibility for benefits.ACS is not alone in seeking eligibility work. For example, Accenture Ltd., which won 2005's largest integrated eligibility contract ? worth $870 million over five years in Texas ? has a well-established footprint in the space."Eligibility is probably the human services market that is going through the most dramatic changes today," said John Maguire, Accenture's managing director for its state and local government unit. "This is really a big, evolutional step to improving government services while reducing cost for the state."Spending in the sector won't be driven by the desire for new technology or simply to lower administrative costs, which has been the focus of implementations in recent years. Instead, the driver will be the desire to manage patient health, because healthier patients are cheaper to care for, and states need to lower their costs in the sector, Burlin said."You're going to see every state move toward that," he said. "They have to. The cost of health care is just skyrocketing."Electronic health records are another hot candidate for lowering cost by improving patient care, Maguire said.Some new Medicaid-related projects require the National Provider Identifier, a 10-digit number that identifies each health care provider.A 1997 federal mandate set a May 2007 deadline to assign an NPI to all providers.NPI use, the continued advancement of regional health information organizations and further development of a national health information network, now in prototype, all lay the foundation for electronic health records, Maguire said. The electronic format would allow sharing of real-time information and patient histories across a national network.EDS officials may be tracking the market, but it must either develop or acquire capabilities to become a serious player in the arena, the company's Anderson said. But it won't be EDS' only focus in 2006, she said."We want to branch out and expand our footprint into more states," she said. "There are several Medicaid contracts that are either held by our competitors or where the states do their Medicaid processing in-house, and we're very interested in those opportunities."EDS has Medicaid fiscal service administrator contracts in 19 states, while ACS has 12. Despite the competition between the two giants, ACS' Burlin doesn't see the market competition as a two-company race."There are several competitors out there" that it pays to keep an eye on, he said. They may not be the biggest, but "they may hurt you the most."One company that hasn't been much of a player in state and local health care, but is making a concerted push into the sector, is Unisys Corp. The company is shifting its focus and wants to expand its claims processing business into the state and local market, said Greg Baroni, Unisys' president of global public sector."Now that we have shifted our sales resources into that market again, I would suspect that we're going to start seeing some success there," Baroni said.Staff Writer Ethan Butterfield can be reached at ebutterfield@postnewsweektech.com.XXXSPLITXXX- A new player may be ready to break into the ranks of Washington Technology's Who's Who list of top state and local systems integrators.With the purchase of Covansys Corp.'s state and local practice for roughly $40 million, Saber Consulting Inc., Salem, Ore., will add $75.7 million in fiscal 2005 revenue to its own $25 million in annual revenue.There's no guarantee that the pairing will give Saber the $100 million in state and local systems integration revenue needed to qualify for the 2007 Who's Who list. But the company, which will be re-branded Saber Corp. and will focus only on state and local government contracting, anticipates $100 million in fiscal 2006 revenue and plans to double that in the coming years, said Saber CEO Nitin Khanna."Our goal is to be a $200 million company within four years," Khanna said. "I think probably $50 million comes from organic growth and $50 million comes from other acquisitions."Saber will focus on organic growth, Khanna said, but the company will look to make other acquisitions that would add to the its portfolio, which includes IT solutions for retirement programs, health and human services, public health, motor vehicles, unemployment insurance, homeland security and election reform.There are other mission-critical disciplines for which Saber lacks appropriate software. "We may still acquire companies for those products," he said. For example, Saber intends to target companies that make products for law enforcement agencies, he said."Neither Covansys nor Saber has a criminal justice practice," Khanna said.Potential targets aren't likely to be larger than Saber itself, the way Covansys was three times its size, Khanna said."The $25 million to $50 million range is what we're interested in," he said. "And strong software. We've got a good services component, we want people that have good software."For its Covansys acquisition, Saber got backing from Accel-KKR LLC, a private equity firm in Menlo Park, Calif. The Covansys sale likely will be completed May 1, Khanna said.The acquisition brings Saber's number of employees from 250 to more than 600. As part of the acquisition, Saber also will absorb eight of Covansys' regional offices, including the state and local group's headquarters in Columbus, Ohio. The Covansys units will not relocate, Khanna said.Having the backing of a private equity group has allowed Saber to consider acquisitions. When Covansys was looking to sell its state and local business, it contacted Accel-KKR, which then brought the opportunity to Saber, Khanna said.Covansys is not completely exiting the state and local market, however. It is hanging onto PDA Software Services Inc., a business process outsourcing unit, which had $30.5 million in 2005 revenue."Covansys would never have called up Saber on its own," Khanna said. Accel-KKR "makes acquisitions a potential part of our growth strategy. Without a private equity partner, we would not have been looking down that route."XXXSPLITXXX- Is there any concern about the rise of the federal systems integrator in the state and local IT market? A panel moderator at a recent conference posed the question, and a senior representative of a state and local solutions provider shrugged off any concern inasmuch as big systems integrators don't know how to do IT.Them's fightin' words.I watched with amusement the incredulous stares in the room from some members of the big systems integrators. Neither side intended any harm, but the comment gave me reason to reflect. Why would a federal systems integrator be less than successful in the state and local IT market?Experts are quick to remind us that conventional wisdom holds the state and local market is "just different:" different governmental cultures, procurement regulations, selling models, cost accounting methods, the list goes on.In all this, however, implementation of technology itself is not a point of difference. And, clearly, large federal integrators know how to do IT.Building a payload for a communications satellite, implementing ground processing stations to turn information into intelligence, enhancing data links to create a shared common operational picture among weapons platforms are as much IT as building a social services casework management system.Federal systems integrators typically are known for their engineering and program management talent; they must use it extensively on large, complex programs to enable programmatic success and adequate government oversight.The skill sets ? programmatic as well as technical ? of large systems integrators are brought to bear on some pretty tough problems in the state and local market, and they can contribute to the success of a complex weapons system.But with the skill set to execute on large federal programs comes the inter-related need for a larger corporate infrastructure. To be one of the big players in the federal acquisition space, you need cost accounting systems, managerial structures, and legal and contracting people with strong federal experience to remain competitive.Big can be good. But the bigger a company grows, the higher the risk that its increased overhead will inhibit its ability to respond quickly in a dynamic state and local environment. I've heard the same concern from federal government customers.To survive the severely constrained budgets of the last few years, state and local governments have been amenable to exploring innovation, even public-private partnerships that rarely have worked well at the federal level. This creates an expectation for flexibility and agility in state and local IT.Therein lies a key reason why a large federal integrator may not be as successful as the leaner provider whose business systems are more attune to the state and local IT market. I submit that those that do IT well have acquired or merged with a business unit that was well adapted to selling and delivering in the state and local environment. Or that they have significant segments of their overall business focused on purely commercial work, with a corresponding infrastructure that is more consistent with the way state and local governments do business. The business systems and operating methods of a traditional federal contractor often are less agile.Are these fightin' words? I think not. Ruling on my suggestion to consider replicating successful federal solutions in the state and local government market, several usual systems integrators have told me "no way," because they are "not set up to deal with the disarray and risks of state and local acquisition." Some big federal contractors have even taken steps to divest themselves of their state and local businesses because they're too "different."Perhaps it all boils down to legacy and agility. Some companies are "just different" than others.Ray Bjorklund is senior vice president and chief knowledge officer of Federal Sources Inc. of McLean, Va. He can be reached at bjorklundr@fedsources.com.XXXSPLITXXX- Women, Infants and Children system procurement Three and one-half years $150 million Second quarter The Public Health Division wants a contractor to plan a Women, Infants and Children information system. The contractor will be responsible for project planning and management; system design, development and testing; data conversion and rollout; and operations and maintenance. Data center consolidation and operations Five years $500 million Late first quarter or early second quarter The agency wants a contractor to modernize the statewide technology infrastructure to provide a uniform, cost-effective data center and disaster recovery services for all state agencies. Point of entry for Long-Term Care system Unknown $10 million Second quarter The Medicaid Management Office wants a contractor to create a point of entry to New York's Long-Term Care system that will be a bridge between consumers and services for private-pay consumers, and a link to public services for eligible consumers. WIC automation system implementation Unknown $10 million Late first quarter or early second quarter The Clinical and Preventative Services Bureau, a unit of the Health Division, wants a contractor to implement a Web-based automation system for the WIC Nutrition Program. The state prefers that the contractor implement and modify its system rather than develop a new one. Next-generation family and children tracking system Five years $26 million Late first quarter or early second quarter The Management Support Services Division, Delaware Youth and Family Center, wants a contractor to create a next-generation statewide-automated child welfare information system that addresses case management and workflow needs. Medicaid Information Technology System 10 years $62 million Late first quarter or early second quarter The agency wants a contractor to implement a Medicaid IT system to support the business needs of Ohio's Medicaid health plans. The system will handle reimbursements to medical providers for services rendered to recipients.Source: Federal Sources Inc.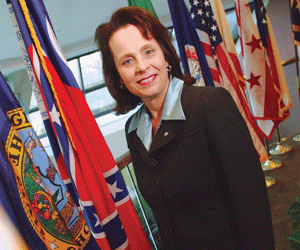 "We still have a few clients who haven't made the turn from a budget perspective. But most of our clients have their budget issues under control, and we're starting to see some uptick." ? Barbara Anderson, EDS Corp.
Rick Steele

Cheryl Janey, Northrop Grumman IT
Rick Steele

Greg Baroni, president of Unisys global public sector
Rick Steele
Stepping upMega dealsMarket watch
Back to Big & BIGGER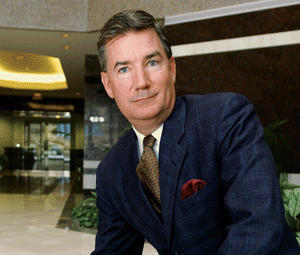 Glenn Giles, Keane Inc.
Rick Steele
By William WelshBig dreamsCommercial preference
Back to Big & BIGGER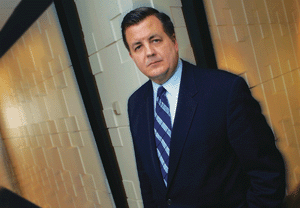 "Eligibility is probably the human services market that is going through the most dramatic changes today, this is really a big, evolutional step to improving government services while reducing cost for the state." ? John Maguire, Accenture
Rick Steele
Back to Big & BIGGER
Back to Big & BIGGER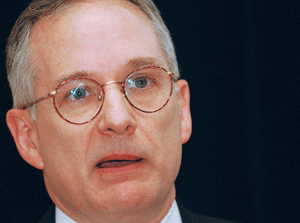 Ray Bjorklund is senior vice president and chief knowledge officer of Federal Sources Inc.
This market is 'just different.' Adjust accordingly
Back to Big & BIGGER
North Carolina Health and Human Services DepartmentProject:Term:Estimated value:RFP:Summary:Texas Information Resources DepartmentProject:Term:Estimated value:RFP:Summary:New York Health DepartmentProject:Term:Estimated value:RFP:Summary:Idaho Health and Welfare DepartmentProject:Term:Estimated value:RFP:Summary:Delaware Department of Services for Children, Youth and their FamiliesProject:Term:Estimated value:RFP:Summary:Ohio Job and Family Services DepartmentProject:Term:Estimated value:RFP:Summary:
Back to Big & BIGGER