Market Watch: International transactions fuel rise in M&A volume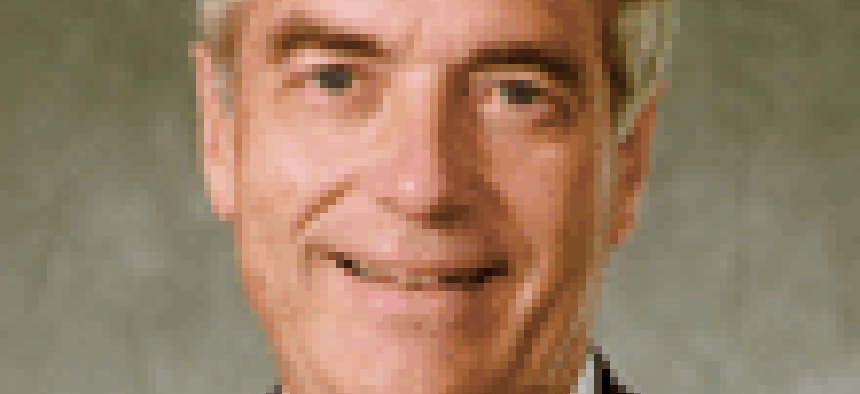 Transaction volume in the aerospace, defense and government services market is on pace in 2005 to exceed the record levels achieved in 2004.
Transaction volume in the aerospace, defense and government services market is on pace in 2005 to exceed the record levels achieved in 2004. International or cross-border deals, in which the buyer, seller or both are non-U.S. entities, continue to be a substantive component of transaction activity. In 2003, 2004 and 2005, cross-border companies have played a part in nearly one-third of all announced transactions.Nothing on the horizon appears ready to dampen the enthusiasm of tier-one and tier-two buyers for selected international targets. Given the current nature of capital markets, the weakness of the dollar relative to the pound and the euro, and the importance of selective acquisitions to effective portfolio management, cross-border transactions may remain significant in the near term.In 2003 and 2004, the total announced transactions in the aerospace, defense and government sectors numbered 229 and 280, respectively. In the year-to-date 2005 period, about 159 such transactions were announced. International deals totaled 72 in 2003, 87 in 2004 and 51 in 2005.Accordingly, the monthly pace for all transactions is accelerating from 19 in 2003 to 25 in the year-to-date period. The monthly pace of cross-border deals has increased from six in 2003 to eight in 2005.In 2005, U.S. companies have been involved in 24 of these cross-border transactions, 12 times as a seller and 12 times as a buyer.Companies in the United Kingdom were the most active buyers of domestic businesses, as they were in 2004. BAE Systems plc of Farnborough, U.K., one of the most active U.K. acquirers in 2004, spent nearly $900 million on five U.S. acquisitions. BAE Systems' 2005 acquisition of United Defense Industries for about $4.2 billion is one of the largest cross-border acquisitions of a U.S. company this year. Smiths Group, another U.K. acquirer active in 2004, also announced a U.S. purchase this year.Unlike BAE's major step up in deal size, the 2005 Smiths deal is a purchase of a small company serving homeland security markets. The second largest purchase of U.S. assets by a foreign entity in 2005 was the acquisition of two Boeing Co. aircraft parts plants, for about $1.2 billion, by Onex Corp., a Canadian buyer. Active U.K. buyers in 2004 include Cobham plc, QinetiQ Group plc and Serco Group plc. They remain active in 2005, albeit at a lesser pace so far.U.S. companies announced 12 cross-border acquisitions in 2005, spending in the aggregate about $600 million. Nearly 70 percent of this total was used on five European purchases. The largest of these transactions is Honeywell Inc.'s purchase of Swiss company Zellweger Analytics Inc. for about $170 million. Six other transactions, three with Canadian businesses and three in the United Kingdom, had average transaction prices in the $40 million to $45 million range.So far in 2005, the aggregate value of U.S. businesses sold to non-U.S. buyers is roughly 10 times the value of foreign companies bought by domestic companies.There is nothing surprising about this. The United States is the largest aerospace and defense market in the world. In addition, the extensive activities of the U.S. military around the world and the priority the country gives to defense spending compel foreign companies to seek larger participation in the U.S. defense market.In general, U.S. buyers that are looking abroad are targeting small companies with strong niche capabilities. Absent government intervention or resistance, cross-border merger and acquisition activity seems likely to continue at a significant level.Jerry Grossman is managing director at Houlihan Lokey Howard & Zukin in McLean, Va. He can be reached at jgrossman@hlhz.com.