Doing Business With the Bureau of Economic Analysis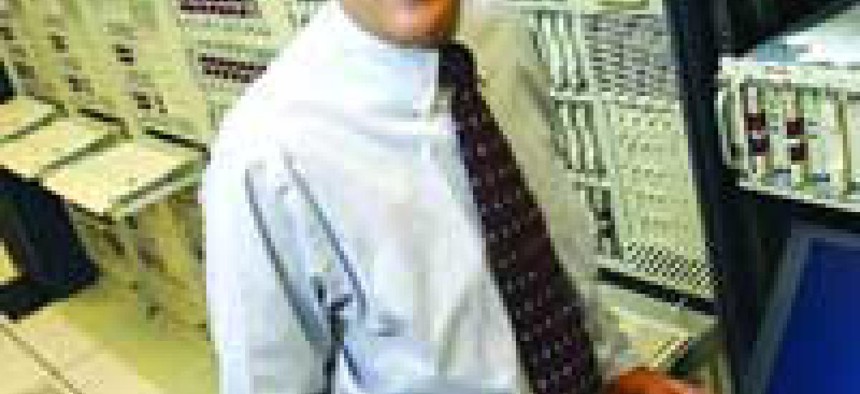 GENERAL INFOBureau of Economic Analysis 1441 L St. NWWashington DC 20230202-606-9900www.bea.gov
Chief information officer October 1996 Pittsburgh Sterling, Va. Wife, a special education teacher's assistant; two daughters: one is a special education teacher in Myrtle Beach, S.C., one is a senior in high school Likes to golf "Seven Habits of Highly Effective People" by Stephen Covey Bachelor's degree in economics from Slippery Rock University, post-graduate work at Youngstown State University and Clarion University of Pennsylvania

Bureau of Economic Analysis

1441 L St. NW

Washington DC 20230

202-606-9900

www.bea.gov


Founded

1930s. The Bureau of Foreign and Domestic Commerce's Division of Economic Research was the beginning of the agency.

Director

J. Steven Landefeld

Employees

500

What it does

BEA promotes understanding of the U.S. economy by analyzing economic data. It produces economic accounts statistics that let government and business decision-makers, researchers and the public follow the nation's economy. It collects source data, conducts research and analysis, develops and implements estimation methodologies and disseminates statistics. It is one of the world's leading statistical agencies and produces some of the most monitored economic statistics, including the gross domestic product, considered one of the three most influential measures affecting U.S. financial markets.

Major subagencies

None. BEA is part of the Commerce Department. It also is part of the department's Economics and Statistics Administration, along with the Census Bureau and STAT-USA, an online source for business, trade and economic information.




EVAMARIES'S NOTEBOOK

Wow, an economic Web site that doesn't make me feel stupid ? thanks, BEA. Numbers and statistics confound me, but after rifling through BEA's Web site, I think I understand more about GDP and other economic factors in this country. The site is smartly planned and helpful, and I got all the information I needed. Hats off to BEA.

Any contracting needs BEA may have would be found on FedBizOpps.gov, but be sure to look under the Commerce Department. All department components needing work are listed there.

Here's your history lesson: Around the time of the Great Depression, U.S. economic data was sketchy at best. There was no comprehensive measure of national income and output. Resurrecting the economy without such information was difficult, so the government sought to develop a set of national income accounts. Economics Nobel laureate Simon Kuznets was commissioned and led a group that developed the national accounts, chief among them the gross domestic product, in use today. The original set of accounts was presented in a report to Congress in 1937 and in a research report, National Income, 1929?35.


NUMBER CRUNCHING

2005 budget request: $82 million

2004 budget: $67.1 million


The fiscal 2005 request is a $14.9 million increase over that of 2004. Of that amount, $12.2 million is for initiatives to improve the accuracy and timeliness of economic statistics, particularly a speedier release of six main U.S. economic statistics: county personal income, gross domestic product, gross state product, international trade in goods and services, metropolitan personal income and U.S. personal income.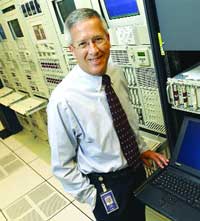 Alan Lorish, CIO, Bureau of Economic Analysis
Rick Steele
THE CIO FILE: Alan LorishFull title: Took the job:Hometown:Home now:Family:Hobbies:Currently (re)reading:Alma mater:

WT ASKS

WT: Given what BEA does, are your technology needs different or unique from the typical tech needs of an agency?

Lorish: I've been an IT manager at four different federal agencies, and I do think they are different. BEA is very much like a production-oriented operation; a lot of the other agencies are very policy driven. I think there is much more acute awareness of having a critical IT infrastructure that is running 24/7, that has no room for margins of error, that has almost no downtime tolerances. The IT requirements here are actually stronger and unique because of the nature of the business.


WT: As one of the leading statistical agencies in the world, how is the quality of technology or data you work with different from that of other countries?

Lorish: It's always a balancing act to try to move forward, but also to move forward very cautiously so that we absolutely have no negative impact on production and operations. ? I think we compare quite well with a lot of the international counterparts and also with other federal agencies. We are a small component of the Commerce Department, and I really like the way we measure up with a lot of the other operating units within the agency.


WT: What are the challenges facing the CIO of a small organization?

Lorish: I think the challenge that small agencies like us face is that as our oversight people ? and by those I mean the Office of Management and Budget, the Inspector General, even the Department [of Commerce] ? it's always a balance of responding and handling the oversight with respect to meeting the operational needs of an agency. Obviously, my first loyalties have to be to my boss and meeting the mission here.

The challenge that we face is that the oversight requirements, as they rise and get large, tend to consume resources that are meeting critical operation needs, and we all have to manage well in order to keep that in the proper balance.


WT: What do you look for in companies with which you are thinking of doing business?

Lorish: I look for a track record of what they've done and accomplishments elsewhere. Because we're small, I look for specificity [in their past projects] and try to convert that to the things we've planned.

For example, we're wrapping up a Netware to Windows 2003 server migration; we sought contractors that had specific experience in that area. We can't afford any failures here, so we really have a strong standard of looking at what they've done and seeing if there is a solid track record.

It's not enough for [contractors] just to be technically competent. We look for people with the right personalities and makeup. BEA has an extremely qualified workforce, and we really must have people who come in here with a professional approach and interact [well] with the professionals and the economists when they're redesigning systems.