Market Share: ... And a very happy new year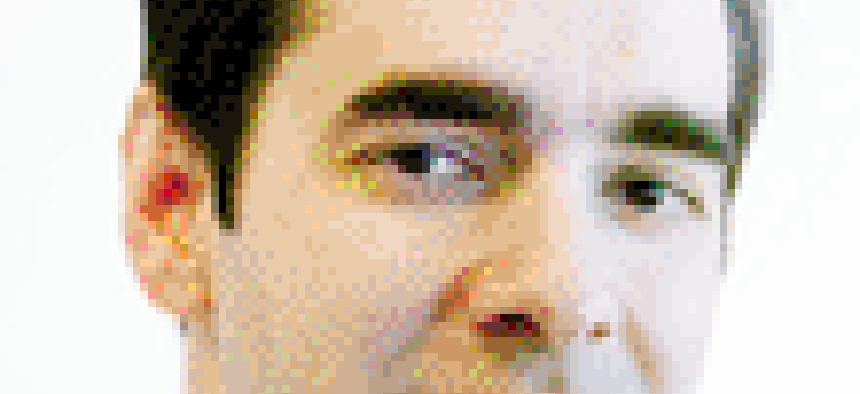 Strong trends among the federal IT service companies, more signs of a turnaround in the commercial sector and net inflows of money from investors have resulted in good stock performance for both groups.
Strong trends among the federal IT service companies, more signs of a turnaround in the commercial sector and net inflows of money from investors have resulted in good stock performance for both groups.Leading commercial IT services companies, such as Accenture Ltd., BearingPoint Inc. and Computer Sciences Corp., indicate their commercial businesses are picking up, even in the areas worst hurt during the tech spending recession, such as systems integration and consulting. These companies are also major players in the federal market. While Accenture does not break out its U.S. federal revenue -- it accounts for about 3 percent of total revenue -- the company suggests business remains strong. Federal revenue was up 15 percent at BearingPoint last quarter, comprising 27 percent of its total revenue. CSC improved its federal business growth rate to 7 percent organically (without acquisitions) year-over-year, better than the 2.5 percent in the June quarter. Similar to its smaller competitors, CSC is not experiencing much growth in its civilian business, though its defense business was up about 12 percent organically. With the notable exception of SRA International Inc., which demonstrated stronger-than-expected growth last quarter, business with civilian agencies for most of the public IT firms has been relatively weak, the result of budget delays last year, the government's focus on defense and slower-than-expected homeland security spending. This year more than half of the civilian budgets have not been passed, calling into question whether civilian growth will continue to be weak over the next few quarters. With a major election year and growing hostility between the political parties, next year's budget process, particularly on the civilian side, will probably not be smooth. Business from defense and intelligence agencies continued to be strong last quarter for the federal IT service firms, and there appears to be no short-term slowdowns.The ongoing operations in Iraq and Afghanistan and increasing costs do not appear to have had a negative impact on most businesses. Defense spending seems likely to increase over the next few years despite growing deficits, though probably more in areas supporting the warfighter and operations than in back-office business and IT systems in a tighter budget environment.For state and local government business, despite record budget deficits, trends at IT service firms that work with these clients are mixed. Maximus Inc., with 95 percent of its business with state and local clients, saw improved contract wins, and even year-over-year revenue growth to 14 percent from 6 percent in the June quarter, though margins and EPS are still down year-over-year.BearingPoint saw its state and local business decline about 24 percent last quarter, while American Management Systems Inc. had a 4 percent decline (27 percent of total revenue last quarter). The demand outlook for state and local IT services seems mixed but should improve as the economy begins to improve. State and local business process outsourcing opportunities appear to be picking up, with Affiliated Computer Services Inc. doing particularly well in this segment. While still mixed, most companies indicate a bottom in state and local business, though the signs of a turnaround are not as clear as in the commercial segment.Bill Loomis is a managing director of the Technology Research Group at Legg Mason Wood Walker Inc. He can be reached at wrloomis@leggmason.com. Opinions expressed are subject to change without notice and do not take into account the particular investment objectives, financial situation or needs of individual investors. For additional information and current disclosures for the companies discussed herein, please write to: Legg Mason Wood Walker, Inc., 100 Light St., P.O. Box 1476, Baltimore, MD 21203, Attn: Research Department.