States hope e-gov equals budget savings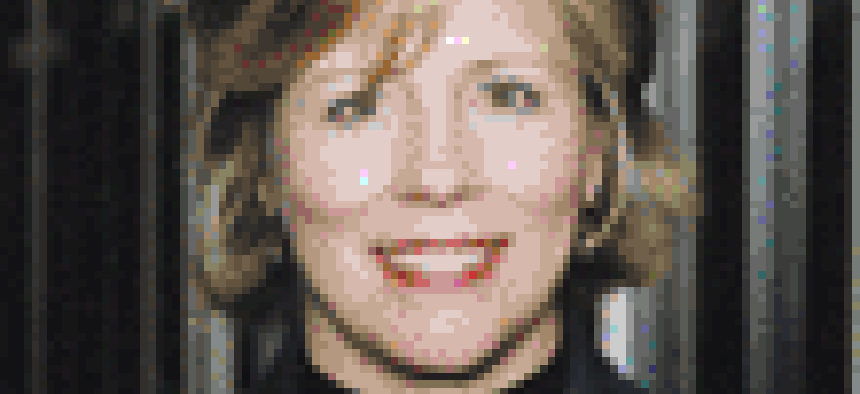 <FONT SIZE=2>State governments will rely heavily on e-government this year to squeeze every bit of efficiency from their operations as they stagger under the weight of huge and growing budget deficits.</FONT>

"When we are having to cut services to citizens, I am not going to ask [the state legislature] for money for bits and bytes of technology." ? Kim Bahrami, Florida's CIO
Benefits-funded approach calls for contractors to pick
up development costs
State governments will rely heavily on e-government this year to squeeze every bit of efficiency from their operations as they stagger under the weight of huge and growing budget deficits.
But when states begin new e-gov projects, many will rely heavily on the benefits-funded approach, also known as shared savings. Under this approach, the prime contractor foots the bill for developing a new system and then, after the system is up and running, the state uses the revenue it generates to pay the contractor.
"This is the only business model that will push e-government forward as we originally envisioned," said Kim Bahrami, Florida's chief information officer.
In its early stages, e-government consisted of bringing individual constituent services online. Now states are moving beyond that to tackle more complex e-gov projects. They're building call centers, constructing one-stop portals and looking ahead to homeland security applications. They're doing all of this while keeping a close eye on their bottom lines.
"The first words from anybody's lips are going to be about budget," said Rob Berton, managing partner of the East Government Client Group for Accenture USA Government, Reston, Va. "If you can connect the dots and show how e-government is useful for budget purposes, that will help."
The aggregate budget shortfall among states is now $50 billion, according to the National Association of State Budget Officers of Washington. This is more than 33 percent greater than last year's aggregate state budget shortfall of $37.2 billion.
Bahrami is telling integrators and other technology companies that during the budget crunch, they will have to tackle projects that require no state appropriations.
"When we are having to cut services to citizens, I am not going to ask [the state legislature] for money for bits and bytes of technology," Bahrami said.
Other state CIOs are taking the same position. "We have to be very creative during these times," said Aldona Valicenti, Kentucky's CIO, who added that technology can help states get through these tough budget times.
A number of companies have participated in e-gov partnerships, including Accenture, American Management Systems Inc., BearingPoint Inc. and IBM Corp.
BearingPoint of McLean, Va., formerly KPMG Consulting, has invested $25 million so far for a six and one-half year portal project, known as TexasOnline, for the state of Texas.
If the project wasn't set up as a public-private partnership "it wouldn't be successful," said Gary Miglicco, BearingPoint's national director for e-government services. "The state understands that [the company] needs to earn a reasonable profit, and we realize that everything we do is not on a paid basis."
BearingPoint expects to recoup its investment no later than early 2004, Miglicco said.
Accenture has invested $30 million in a licensing system for the Florida Department of Business and Professional Regulation. The system integrates 200 different professional license and permit transactions, Berton said.
Accenture is still being compensated for the project, Berton said. The company declined to estimate when it will recover its full investment, however.
In addition to Florida, many other states are establishing one-stop centers that require cross-agency integration.
NIC Inc. of Overland Park, Kan., which operates 17 state portals, has deployed one-stop business portals for a number of its customers, including Kansas, Nebraska and Virginia. The company also is assisting Indiana and Utah in similar efforts, said Harry Herington, NIC's chief operating officer.
Similarly, IBM has developed a portal for the New York Office of Regulatory Reform, said Jeff Rhoda, director of Global eGovernment for IBM of Armonk, N.Y. The portal, built for $1.5 million, enables businesses to create custom licenses from interactions with 36 separate state agencies and departments.
In a variation on the concept, AMS has built portals for Kentucky and Texas that merge multiple social-service functions of the state government, said Steve Kolodney, vice president of public-sector services at AMS of Fairfax, Va.
For example, AMS built the State of Texas Assistance and Referral System, or STARS, which is a Web-based program to determine eligibility for more than 50 programs administered by state and federal agencies. STARS, which was completed in December 2001, was one of 22 business modules that made up the Texas Integrated Eligibility Redesign System, a one-year, $2.8 million project.
Call centers that work with portals are
a major trend associated with e-government, said John Kost, vice president of global
public-sector research at the market research firm of Gartner Inc., Stamford, Conn. Call centers can serve as single points of contact for most services to constituents, Kost said.
"The consolidated call center can dramatically reduce the number of personnel required to manage citizen contacts," he said.
Bahrami said a major part of the Florida Department of Business and Professional Regulation's licensing initiative was the call-center applications. She said the state wants to expand and enhance its call centers, and that Accenture and other technology and telecommunications companies have shown an interest in these projects.
Some of this work will be covered in the upcoming Leverage and Improve Information Technology Services contract. Responses to the project's invitation to negotiate were due Jan. 24, and the project is tentatively scheduled for Feb. 15, according to the State Technology Office.
Homeland security applications are expected to take a back seat to more traditional e-government applications in the first half of 2003, according to state and industry officials. This is because federal government funding has not materialized, and the short-term objectives of homeland security at the state and local level are not clearly defined, they said.
Kost said states can use e-gov applications to help create a system of emergency alerts to notify citizens in different regions during a crisis. In addition, health agencies need applications to share data and trends much like law enforcement, so that emerging epidemics and health threats can be spotted early.
Overall, e-government has strong appeal to states seeking to improve accountability, reduce costs or generate additional funds.
"The Web is a way to improve community satisfaction when dealing with the government -- an important thing when you're cutting the budget," Kolodney said.
IBM's Rhoda said: "A robust e-government infrastructure, rationalized across an agency or entire government, can free up money for states to invest in further transformation or to return money to the general fund." *
Staff Writer William Welsh can be reached at wwelsh@postnewsweektech.com.