Revamp Could Save N.Y. Child Welfare Program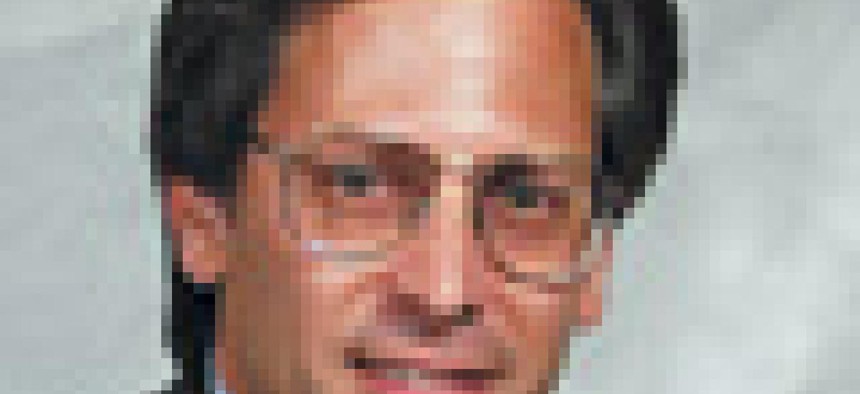 New York can salvage its troubled statewide automated child welfare program, but it needs a new technical approach and more money to complete the project, according to the firm hired to assess the program.
New York can salvage its troubled statewide automated child welfare program, but it needs a new technical approach and more money to complete the project, according to the firm hired to assess the program.Based on recommendations made by Maximus Inc. of McLean, Va., the state is expected to issue a request for proposals later this year to re-engineer the software and to continue support of the existing network infrastructure, industry sources said.Maximus told the state's Office of Children and Family Services last month that an additional $53.7 million is needed to finish the project, known as Connections. Maximus also estimated the project would not be completed until June 2004, seven years behind schedule. When New York began the project in 1996, the state believed it would be done in a year. That year, New York awarded a $76 million contract to IBM Corp. of Armonk, N.Y., for hardware and a $37 million contract to Accenture of Chicago for software implementation.The value of those contracts now are both more than $100 million because of change orders and other complications, state and industry officials said. Maximus was hired by the Office of Children and Family Services for $7.6 million in 1999 to reassess the strategy for Connections and provide recommendations. Agency officials would not comment for this story.The New York State Assembly has reacted favorably to the report, but some members are wary of the price tag."I don't know yet if this is the total answer," said Democratic Assemblyman Scott Stringer, chairman of the State Assembly's oversight, analysis and investigation committee. A statewide automated child welfare system (SACWIS), like Connections, gathers information from various social services activities that have a bearing on child welfare. Social workers use the information to track child abuse and take corrective actions, such as placing children in foster homes. SACWIS systems are among the most challenging facing systems integrators today, according to analysts. Other states, such as California and Wisconsin, also have run into problems with these systems.In New York, however, the SACWIS implementation is particularly complicated because of geography, divergent ethnicity and the polarization that exists between New York City and upstate New York, analysts said.XXXSPLITXXX-The state was rushing in 1996 to implement SACWIS to take advantage of federal funding that would cover 75 percent of the project costs, according to the Maximus report. The federal funding was available from 1993 until 1997, at which time it would drop to 50 percent of development costs.Hoping for a speedy implementation, the state selected a proprietary SACWIS system under development by Accenture, then known as Andersen Consulting, for Texas. At the time, federal officials were encouraging states to transfer systems from one state to another, said analysts and industry officials. "The first SACWIS programs implemented in the early-to-mid 1990s had a lot of federal orientation, and other states were encouraged to adopt them to create uniformity," said Rishi Sood, principal analyst, Gartner Dataquest, Stamford, Conn. "If you look at the constraints that New York was dealing with in making sure that they didn't lose [the chance for] federal funding, I believe they went in the right direction," said Rob Berton, a managing principal with Accenture.IBM received a three-year, $76 million contract with a one-year extension to wire more than 400 sites, install 9,000 desktops and provide help-desk support and training, said Jim Costa, IBM's client director for government services in the northeast region.The state eventually added 6,000 additional desktops, raising the total number to 15,000. Subsequently, the contract increased in value from $76 million to $104 million, he said. The contract was extended for six more months in March and expires Sept. 30.Accenture was originally awarded $37 million for software implementation in 1996. The contract has been modified five times and is scheduled to end June 2002, said Berton. It is now valued at more than $100 million, he said. Welfare reform, changes in case law and requests from local agencies have been among the developments that have increased the scope of the contract, Accenture officials said.The system originally comprised five components, known as releases, which supported various child welfare services. Only three of the five releases have been implemented, according to a New York State Assembly report, which conducted its own assessment of the project. The release for case management and fiscal management and the release for management reports to local child welfare supervisors have not been implemented, according to the report. Accenture sees it differently. "We submitted all of the releases that the state requested, and the state accepted all of the releases," said Berton.XXXSPLITXXX-A panel convened by Gov. George Pataki in 1999 to review the growing cost and delays in completing Connections commissioned the study by Maximus. The panel recommended that the state hire a "project integrator" not directly involved in Connections to provide additional project management support, quality assurance oversight, and to complete a comprehensive reassessment of Connections. Maximus subsequently won the role of project integrator.Maximus' report noted that Connections does not fully meet the state's needs for a decentralized system, does not comply with all of the federal requirements and does not meet all the needs of end users.Maximus found the state was in danger of losing federal funds because only about half of the 89 SACWIS requirements have been met. The others have either been partially met or not met at all, the Maximus report said. Maximus found key deficiencies in the functionality of the system software that it said could not be easily addressed through modifications or enhancements to the current application.In its report, Maximus recommended the state begin to gradually phase in new case management and financial management using newer, more open and flexible software applications that were not available when the project started in 1996.Accenture refutes any sweeping observation that the technology is outdated. For one, many of the pieces of the system architecture used for Connections "are still winners in the marketplace today," said Berton. If Accenture were to continue working on the project, it "would certainly adjust to the [latest] technology available on the market," he said.XXXSPLITXXX-Both state governments and contractors face tremendous challenges delivering what has become one of the cornerstone applications at the state level, said Sood.While most health and human services programs gather information to determine eligibility, child welfare gathers information primarily to make informed decisions about the lives of children who are dependent upon others for their safety and well-being. Should something go wrong with a SACWIS system, the lives of children may be put in jeopardy. "This isn't a run-of-the-mill computer problem," said Stringer. "This is a different procurement process because of what is at stake."While the eligibility rules for other health and human services programs are often hard and fast, the same claim cannot be made for child welfare, where the rules and requirements are softer and more subjective, said analysts.Furthermore, SACWIS delivery involves complex business issues and data sharing rules. "It's a complex work-flow process that takes place," said Sood. "Often, the initial assessment must be changed during the subsequent implementation." The New York State Assembly will want to look closely at the cost estimate to complete the project and also decide whether to allow the existing contractors to continue working on the project, Stringer said."If the [$53 million] will do the job, then maybe we need to take a deep breath and do it, but it depends whether this is the end game," said Stringer. "[But] we don't want to come back next year with another independent report that says it will take $100 million [to complete the project]."