Study: Flextime Workers Are More Productive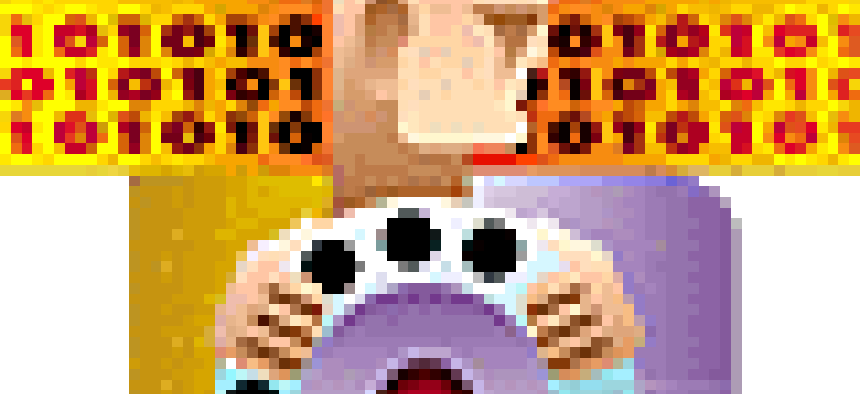 When Karen Sansone began telecommuting eight years ago, working outside the office wasn't widespread. Now, technology and changing workplace cultures have made it commonplace.
By Gail Repsher Emery, Staff WriterWhen Karen Sansone began telecommuting eight years ago, working outside the office wasn't widespread. Now, technology and changing workplace cultures have made it commonplace. "It's interesting for me to see how the nature of work has changed," Sansone said. "It almost has become a non-issue as to where you work. You work where you need to work to get your work done."Sansone, director of human resources operations for the NetworkCare Professional Services division of Lucent Technologies Inc. of Murray Hills, N.J., supervises 14 people from her home office in Lebanon Township, N.J., 11 of whom work in Sunnyvale, Calif. She also leads a team of 105 workers worldwide who are integrating the payroll and benefits records of 3,000 employees Lucent picked up through an acquisition.Sansone said managers have been skeptical of her work arrangement, but once they see how efficient and accessible she is, their doubts go away. A new manager recently told Sansone's work group that she had never seen a more efficient way of working.A study on the impact of workplace flexibility published last month backs up the manager's assertion. Telecommuters and people with flexible schedules are more productive than they would be if they worked only in the office during traditional business hours, a two-year study found.The Boston College Center for Work & Family in Chestnut Hill, Mass., surveyed 1,353 employees and 151 managers to assess the effects of workplace flexibility on workers' professional and personal lives. The study included employees using traditional flextime with a schedule different than regular office hours; employees using daily flextime with hours that vary each day; employees telecommuting, working offsite some or all of the time; and employees working regular, in-office hours.Eighty-seven percent of employees and 70 percent of managers surveyed said flexible work arrangements have positive effects on productivity. "More and more organizations are focusing more on the outcome rather than looking over shoulders. So much of productivity ... you couldn't tell by looking over somebody's shoulder anyway," said Lloyd Wilky, director of employee services for Honeywell International Inc. of Morristown, N.J.Technology enables employees to access at home all the files and systems they need to do their jobs, and the result is better work, said Kelly Ellis-Foster, a supervisor working on Honeywell's savings programs and payroll systems."People are more productive when they are at home. You answer five to 10 quick questions [in the office] a day ? that's a couple of hours a day," said Ellis-Foster, who helped develop the company's telecommuting program in 1994. The survey also found that 87 percent of employees and 65 percent of managers thought flexible work arrangements had a positive or very positive impact on quality of work. Wilky was surprised managers didn't rate the quality of work even higher. "If you put the right job into this environment, you get better work," said Wilky, who supervises about 30 people using flexible work arrangements.The study was sponsored by Lucent Technologies; Honeywell International Inc.; Motorola Inc. of Schaumburg, Ill.; Amway Corp. of Ada, Mich.; Kraft Foods Inc. of Northfield, Ill.; and Bristol-Myers Squibb Co. of New York.Leon Litchfield, director of research at the Center for Work and Family, said previous studies on flexible work arrangements have not usually distinguished between the type of flexible work arrangement or included workers not using flexible schedules."People that use these arrangements ? it's also impacting on the people they work with and the whole work group. I don't know of any other studies that really stress the coworker part," Litchfield said.According to the study, most employees not using flexible work arrangements said those who do are just as committed to their jobs. Almost half, however, said it was more difficult to work collaboratively with employees using flexible work arrangements. Managers and employees using flexible work arrangements stressed that with effective communication and defined responsibilities, working off hours or offsite should not negatively affect relationships with coworkers or productivity. "It's a group process, and the importance of effective communication cannot be overstated," said Shayne Parker, senior manager of work-family programs for Lucent Technologies.The company has had policies regarding alternative work arrangements for at least 10 years, when Lucent was part of AT&T. As a result, there is little resentment from workers who have traditional, in-office hours, said Parker, who works a flexible schedule."Because we've had the policies for a long time, it's very much of an accepted company practice," she said. "It's sort of embedded in the culture that there's an equal exchange of goods: productivity for flexibility." Managers said most employees need to spend some time in the office, however. "You have to reconnect with your work group at least periodically, or you get disconnected from communications that you need to be a part of," said Wilky, who recommends employees be in the office at least part time two or three days a week. Nancy DeTrolio, a senior specialist in retirement pension planning for Honeywell, likes to work in the office every other day, "so you don't feel too out of it."Both DeTrolio and Shelly Frattarola said colleagues' support of their telecommuting has never wavered and was especially helpful during difficult times.Frattarola, a senior specialist in savings plans at Honeywell, telecommuted full time last year to protect her immune system when she had chemotherapy to fight breast cancer. "I didn't want to be exposed to all the people. There are over 100 people on our floor," she said. "Telecommuting allowed me to work from home, keep my mind off of what was going on, and keep myself available to the team."DeTrolio had a similar experience. When her son was diagnosed with leukemia in July 1998, she first took family leave, then worked part time from home until she could resume a full-time schedule. "I found everybody really accommodating," she said.Many telecommuters said they're more loyal to their employers because of their ability to work flexibly. "I couldn't imagine having this kind of setup with anyone else," said Bernice Parent, a senior analyst with American Management Systems Inc. in Fairfax, Va. She works part time and enjoys volunteering in her kids' classrooms when she's not working.DeTrolio added: "I don't take it for granted."Because employees so value the ability to work where and when they want, they are beginning to expect the privilege, Wilky said. "More and more people are demanding flexible organizations to go to work for," Wilky said. "A supportive work environment is one of the No. 1 reasons that differentiate top companies from middle-of-the-road companies."An online survey of 1,862 workers published last month by career Web site CareerBuilder Inc. of Reston, Va., supports Wilky's assertion. Four out of five respondents to the survey about work-life balance said they expect some flexibility from their employers when arranging daily work schedules, and 87 percent said they seek companies that are supportive of personal and family needs."People are saying one of the things I want out of my career is more flexibility ... a lot of respondents said they are going to be looking for companies that truly do get this," said Barry Lawrence, director of corporate communications at CareerBuilder.The Boston College study, however, uncovered difficulties telecommuters have in balancing work and life.Telecommuters work more often while on vacation and rate their work-life balance and life satisfaction significantly lower than daily and traditional flextime users and workers not using flexible work arrangements, the study found.For example, 46 percent of telecommuters reported working on vacation, compared to 30 percent of daily flextime users; and 24 percent of telecommuters said their work-life balance was "good" or "very good," compared to 38 percent of daily flextime users. Forty-six percent of telecommuters said they were "satisfied" or "very satisfied" with their lives, compared to 65 percent of daily flextime users.While telecommuters said working from home helps them achieve a balance between work and life by cutting commuting time and improving productivity, having a home office can encourage overwork, employees and managers said.A home office means "work is always here," Parent said. "It's not like when you go home from the office, you leave that life behind. I don't really have that. I pass my office here a million times a day.""It's very easy to work around the clock," Sansone said, but "children force you out of the office. If I didn't have children, I'd probably have to work harder at that."Telecommuters for Honeywell in New Jersey said extra work comes with heavy snowfall. They know they'll be working the phones when colleagues can't get to the office."It's part of the deal," DeTrolio said. "The fact that I don't have to stress out when they're predicting 10 to 12 inches tomorrow, it's a tradeoff."Telecommuters' work-life balance may be off kilter because of their gratitude, Litchfield said."With telecommuting, where you are being given the ultimate amount of freedom, these are the people who feel like they have to bend over backwards even more," he said. "They feel like they need to give back to the company because they are getting so much in terms of their work-life balance. Yet, they might feel like all they are doing is working all the time."