Pa. Deal With Microsoft Roils Small Web Firms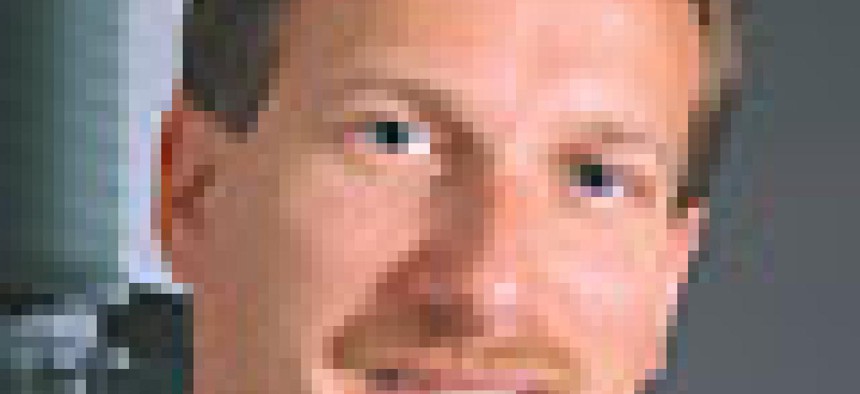 Pennsylvania's recent deal with Microsoft Corp. to help provide Web services to its small city governments and businesses has drawn fire from some of the state's own Web entrepreneurs, who claim the government is giving the software giant an unfair advantage over local businesses struggling for a toehold in the high-tech economy.
By Steve LeSueur, EditorPennsylvania's recent deal with Microsoft Corp. to help provide Web services to its small city governments and businesses has drawn fire from some of the state's own Web entrepreneurs, who claim the government is giving the software giant an unfair advantage over local businesses struggling for a toehold in the high-tech economy.Opponents want the legislature to examine the proposed agreement before the contract with Microsoft is finalized. The state instead is holding a series of "stakeholder meetings" in various locations to explain Pennsylvania's vision for the new government program, called PA PowerPort, and to hear opinions and suggestions for structuring the initiative."Honestly, we did not expect this outcry from this small number of companies," said Scott Elliott, a spokesman for the governor's office of administration. Elliott said state officials are listening sincerely and trying to address concerns."The last thing we want to do is make PA PowerPort something that's not beneficial to state businesses," he said.Criticism from even a portion of the technology community is unusual for Republican Gov. Tom Ridge, who is widely regarded as a leader in crafting government-sponsored programs and partnerships designed to spur the state's high-tech industry and e-government innovation.But the controversy also illustrates the pitfalls that can befall even the best-intentioned plans by state governments to help citizens and businesses participate in the Internet revolution."Gov. Ridge isn't going out of bounds by any means," said John Thomasian, director of the Center for Best Practices for the National Governors' Association. Thomasian praised Pennsylvania's information technology initiatives as innovative and progressive, but said, "any time the government makes a market decision, someone's ox gets gored."That Pennsylvania selected Microsoft to build the portal undoubtedly has its smaller competitors concerned about being trampled underfoot, said government and industry observers. With more than 30,000 employees worldwide, the company in 1999 had $19.8 billion in revenue and $7.8 billion in earnings."Microsoft is a company a lot of people like to hate," said Mike Benzen, chief information officer of the state of Missouri.XXXSPLITXXX-By Steve LeSueur, EditorRidge unveiled the PA PowerPort initiative Feb. 8 at his annual budget speech to the General Assembly. The PA PowerPort is the name of the statewide government portal designed to be the single place of entry not only to state government services, but also to city and county governments, schools, businesses and local organizations.PA PowerPort would provide Pennsylvania citizens and businesses with a gateway to a variety of services, such as road maps and weather information, personal e-mail accounts, hometown news, online Yellow Pages, homework assignments from local schools and other links to communities throughout the state."It will become part of our everyday lives," Ridge told the gathered assembly. "A one-stop shop for the information we all need."State officials selected Microsoft of Redmond, Wash., to set up the new portal and install some of the services, such as online Yellow Pages of Pennsylvania businesses. Microsoft, in fact, agreed to provide these initial services and the overall Web strategy for free, at a cost of approximately $100,000 to the company.One of the key portal services offered by Microsoft will be the PA Small Business Network. For a cost of perhaps $200 to $300 a year, Pennsylvania small businesses can obtain Microsoft's services to set up Web sites and lay the infrastructure for electronic commerce. Microsoft also will provide a similar subscription-based service to help local governments design portals and create the framework for e-government applications.For Microsoft, PA PowerPort gives the company a showcase for its Internet software in the state and local government market. And for the state, the initiative makes available Microsoft's Web services at low costs to small governments and businesses. State officials saw themselves acting to get Internet services to governments and organizations that either could not afford the services or had been hesitant to join the Internet revolution."We wanted to help jump-start e-commerce in Pennsylvania, particularly small- to medium-sized businesses," said George White, the state's program manager for PA PowerPort.XXXSPLITXXX-By Steve LeSueur, EditorDespite these laudable goals, some of Pennsylvania's small Web companies objected, claiming there is no need for government intervention because they already are providing these services. By giving a prominent position to Microsoft's PA Small Business Network on the state Web site, the government is setting up Microsoft as a virtual preferred vendor."Microsoft gets positioned on the most visited Web site in the state with this deal," said Wayne Kessler of Kessler & Freeman Inc. in Mechanicsburg. His company, a 2 1/2 man shop that has built Web sites for about 50 commercial and government customers, takes in about $100,000 a year in revenue ? the same amount that Microsoft is donating to the state in free Web services.Kessler and others also contend the state government should not be offering other services, such as free e-mail, that are provided by the private sector. "The government is talking about competing with us and using our tax dollars to do it," said Bill Hall, chief executive officer of Keystoneweb.com LLC in Montoursville. Hall describes Keystone-web.com as a full-service Internet company, offering domain name registration, Web site development, Web hosting, and maintenance. The company has offices in three cities and about 500 paying clients in 85 percent of the state's counties, but "we're a flyspeck on the wall compared to Microsoft," he said. Both Kessler and Hall said the Ridge administration did not hold sufficient public discussion about the PA PowerPort plan. They would like the state legislature to hold hearings and look into the deal before the agreement with Microsoft is finalized. If the legislature makes a full examination and then decides that the PA PowerPort deal is a good idea, Kessler said he would accept that decision.It is unclear how many other small Web companies also oppose PA PowerPort. An online petition calling for a legislative inquiry thus far has garnered little more than 70 signatures. State officials said the complaints are coming from just a handful of companies, and that many companies responded positively to the initiative at the first stakeholders meeting, held April 20 in Bryn Mawr. But Hall said this is not surprising. "Only a small number are complaining because most are just trying to scratch out a living and don't have time to bother," he said.Regarding fears that Microsoft will dominate the state portal, state spokesman Elliott said other companies and their services will be listed on the Web site along with Microsoft. "Microsoft is not leading this. We are leading this," he said Microsoft officials also said the company has no intention of squeezing out smaller Web companies. Philip Moyer, who is heading up the project for Microsoft, said the company partners with thousands of companies, such as Keystoneweb.com and Kessler & Freeman, to install its software. "At the end of the day, we sell software," not consulting services, he said. And for every dollar of Microsoft software that is sold, consulting companies bring in $5 to $6 worth of services, he said."The spirit of PA PowerPort is to serve as an incubator for more Internet business throughout the state," Elliott said. "We see it as helping companies get their feet wet [on the Web]. Then they will go to local companies."Although Elliott and Moyer argue that PA PowerPort will not lock customers into Microsoft products, Hall is skeptical. "The government is helping the monopoly," he said.Like Pennsylvania, many state governments are trying to stimulate technology development and e-government services through a variety of programs and business partnerships. These include giving tax breaks to attract high-tech businesses, providing seed money for investing in innovative companies, and using the governments' purchasing power to stimulate the building of telecommunications services in rural and underserved areas."It's a judgment call" whether and how the government should step in, said Missouri's Benzen.In Missouri, for example, a few years ago the government gave matching funds to small communities to help establish Internet connections in areas where it was not profitable for the private sector to provide services.But today the private sector is ready to serve these communities and so resents the competition from the local non-profit organizations that were created with state funding to obtain Internet service. "Sometimes you're damned if you do and damned if you don't," Benzen said. "You can't do these things without stepping on toes. But the alternative is to do nothing."To some extent, the situation in Pennsylvania is similar to the controversy that arises when Wal-Mart moves into a small community and threatens local stores, said John Kost, vice president with Siebel Systems Inc. of San Mateo, Calif., a company that provides customer relationship management solutions to governments and businesses."Quite simply, it's best deal vs. local content," he said.Pennsylvania's mistake may have been that its stakeholders meetings are coming after the announced deal with Microsoft, rather than before. "I think it's good that Pennsylvania is holding these meetings to deal with the policy implications," said Don Heiman, chief information officer in Kansas. It is in such forums "that you can find wisdom and balance."